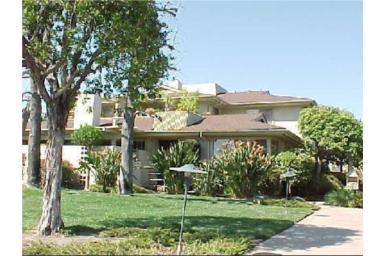 | | | | | |
| --- | --- | --- | --- | --- |
| Asking Price | $228,000 | ::: | Sq-ft | 1,160 |
| Purchased Price | $200,000 | ::: | Lot Size | 2,117 |
| Purchased Date | 10/28/2005 | ::: | Beds | 3 |
| Days on Redfin | 25 | ::: | Baths | 2 |
| $/Sq-ft | $197 | ::: | Year Built | 1968 |
| 20% Downpayment | $45,600 | ::: | Area | Huntington |
| Income Required | $57,000/yr | ::: | Type | Condo |
| Est. Payment* | $1,153/month | ::: | MLS# | W08032144 |
*Estimated monthly payment assume 20% down, 30-yr fixed @ 6.50%
This is the cheapest property on the market in Arcadia today. At $228,000 and $197/sqft it looks like a steal, but looks can be deceiving. The $1,153/month mortgage payment is very affordable; admittedly you'd have to put down $45k, but it's not an outrageous amount. Then I look at the description to find out that you have to pay a mind-boggling $780/month to lease the land. In addition to that, there's a $184/month HOA fee that bumps the monthly carrying costs to $2,117 excluding taxes, insurance, maintenance etc. For that price you can rent a 3bed/2bath SFR and still have $167 leftover to pay for the utilities. It's also the equivalent of buying a $380k property with the same $45k downpayment at the same interest rate.
Sales History
| | | |
| --- | --- | --- |
| Aug 14, 1996 | $55,000 | |
| Jul 17, 2000 | $152,000 | |
| Sep 07, 2000 | $145,000 | |
| May 21, 2004 | $200,000 | |
| Oct 28, 2005 | $220,000 | |
This was purchased on the high in 2005 and these sellers are still listing it above their purchase price. Obviously they didn't read my letter in yesterday's post. There must be something magical in "breaking even" on a bad investment. The psychological impact of it is so great that many choose to ignore the facts and live in their own alternate world until they're forced back into reality. By then, it's usually too late.
To top it all off, this is an awful property. I can't find one redeeming quality that would make me want to buy it. It's on a big street with heavy traffic and has a non-permitted addition. It's also fairly small and dated with just one parking spot. Even as a renter, I wouldn't want to live there.
Remember, this actually isn't the cheapest property on the market today. The horrific $780/month lease for the land coupled with the homeowners association fee effectively puts this condo at about $380k. These sellers are on a hunt to find a knife-catcher to bail them out so beware. Don't be fooled.
Have a great weekend 🙂