In addition to tracking home listings in Arcadia, I also try to stay updated in the rental market. My usual sources are the following:
Rentals.com
Apartments.com
Craigslist
Newspaper Classifieds
This weekend I came across a new site: oodle.com. Their property rental section somehow pulls listings from several other sites and aggregates them into a searchable database. I decided to give it a test-run to see what the largest and most expensive rental in Arcadia currently is.
Magnificant Brand New $2.5 Million Dollar Home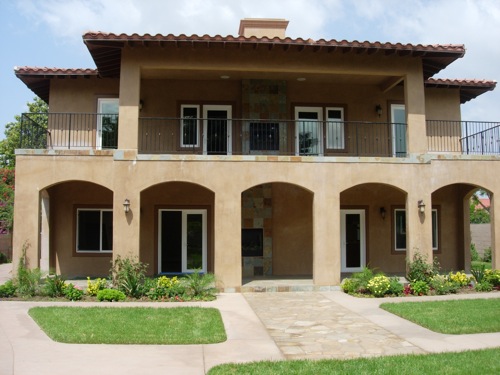 $3,500
5 Bed
4.5 Bth
5,000 Sq. Feet
Property Description
~Save money by living in this beautiful home while it's for sale.

Stunning brand new Tuscan influenced home with many extras.
Would you bother renting a house if the owner told you it was listed on the market and at anytime you'd have to move out after a 30 days notice?
If this home really is listed for $2,500,000, then it is definitely cheaper to rent it for $3,500. Your typical mortgage on this fella would be $12,640,! I would really like to know the history behind this property. Was a it new construction that won't sell or a failed flip? Unfortunately, we weren't able to find the listing on Redfin. Perhaps you guys will have better luck at hunting down the address?