Last week's find – $900,000 Dirt, was so outrageous I decided to check out the property in person. Time permitting, I will attempt to check out properties on a weekly basis and share my findings here. There are some things you just can't see or tell from a Redfin or ZipRealty listing. Here's a better picture of the property. The windows are boarded up and it seems as if the property has been vacant and neglected for quite some time.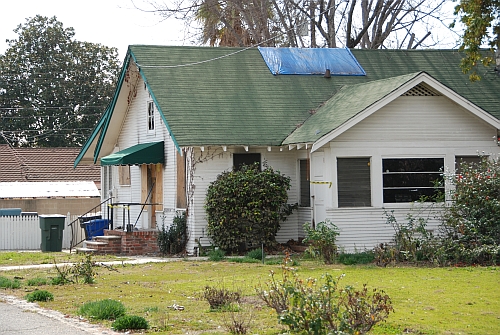 There was a big stack of flyers so either the realtor just refilled the box that morning or there are no interested parties. The description is the same as what's listed on Redfin, but it lists the following properties on the same street as "**************Comparable Listings***************" (yes, complete with the annoying asterisks).
20 E. Camino Real sold for $2,780,000 (7050sqft /19000sqft)
26 E. Camino Real asking $2,780,000 (5744sqft/21470sqft)
810 E. Camino Real asking $1,980,000 (4007sqft/67 x 233)
I took a look up and down the street and it seemed like a decent neighborhood. Traffic on Camino Real is moderate and even heavy at times for a residential neighborhood. Nonetheless, it's a nice street so I proceed to hunt for these "comparable listings." When I saw these other houses, I thought my navi unit gave me faulty directions because they're so drastically different I wouldn't even think they're comparable.
810 E. Camino Real Avenue for $1.98MM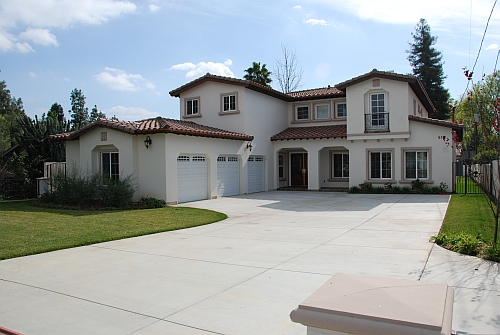 20 E. Camino Real Avenue for $2.78MM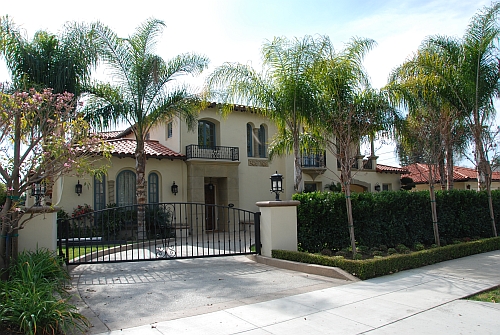 26 E. Camino Real Avenue also for $2.78MM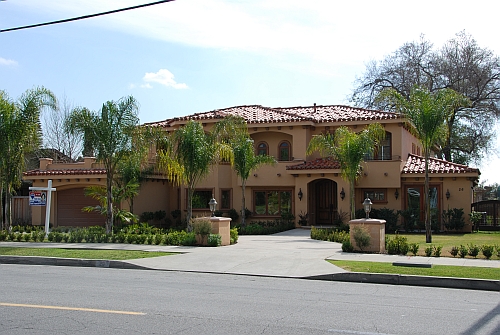 The point of comparable listings is to show the buyer what they can get for the same amount of money in relatively the same area/neighborhood. Here we have a desperate realtor trying to spin his burnt down house on a dirt lot as a bargain by comparing it to 3 brand new homes on the same street. I don't know about you, but being on the same street is about all that $900k Dirt shares with these other homes.
I don't see anything being comparable whatsoever. All this tells me is that someone can buy the land for $900k, build a mcmansion on it and turn around to list it for 3X the price in a crippling housing market. If you are a buyer, wouldn't you rather buy this or this for a similar price and just remodel it, if needed? If you are an investor, would you put money into the US housing marking knowing it will fail? I don't see very many (if any) interested buyers willing to invest $900k in hopes of turning dirt into gold dust.