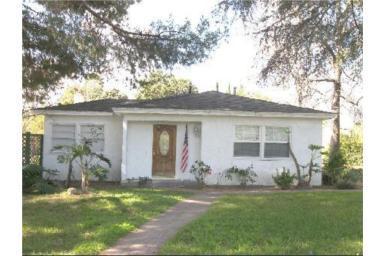 | | | | | |
| --- | --- | --- | --- | --- |
| Asking Price | $1,149,000 | ::: | Sq-ft | 1,207 |
| Purchased Price | $816,000 | ::: | Lot Size | 19375 sqft |
| Purchased Date | 02/17/2004 | ::: | Beds | 3 |
| Days on Redfin | 150 | ::: | Baths | 1 |
| $/Sq-ft | $952 | ::: | Year Built | 1946 |
| 20% Downpayment | $229,800 | ::: | Area | Santa Anita |
| Income Required | $287,250/yr | ::: | Type | SFR |
| Est. Payment* | $5,809/month | ::: | MLS# | W07137114 |
*Estimated monthly payment assume 20% down, 30-yr fixed @ 6.50%
This is the most over priced house in Arcadia and probably the most over priced house I've ever seen. When I decided to sort by $/sqft in Redfin for this post, I was expecting to see many $4XX/sq-ft and maybe a handful of $6XX/sq-ft, but nothing prepared me for what I found.
A whopping $952/sq-ft. That's no typo.
$1,149,000 for a 1,207 square feet 62 year old house.
This property was purchased almost exactly 4 years ago for $816,000 with 50% downpayment. Think about this for a minute. The owner plunked down $408,000 of cash to buy this and still owe the bank another $408,000. They dumped more money into the house when it was renovated 2 years ago and now they want to make $333k in just 4 years. That's equivalent to making $83,250/yr after taxes. Do you think this is worth $1,149,000?
It's been on the market for 5 months with just one price reduction ($48,800). There's obviously no justification for this outrageous asking price. The granite counters in the kitchen don't cost $333k. Perhaps it's the non-landscaped yard or the old pool with green water that they hope will bring in an offer. If the seller or realtor is reading this blog, please leave a comment and let us all know why you've listed the house at this price. That is, if you can come up with a reason other than greed.
It's another case of a delusional seller ignoring the market and hoping for a huge payoff. I wouldn't pay half of the asking price for this house. Not half.