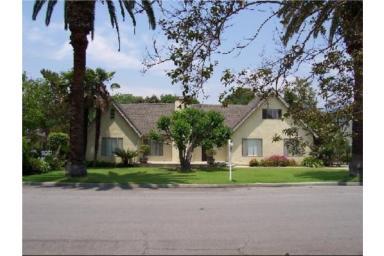 | | | | | |
| --- | --- | --- | --- | --- |
| Asking Price | $1,180,000 | ::: | Sq-ft | 2,854 |
| Purchased Price | $1,269,000 | ::: | Lot Size | 0.42 acres |
| Purchased Date | 07/27/2006 | ::: | Beds | 4 |
| Days on Redfin | 92 | ::: | Baths | 3.5 |
| $/Sq-ft | $413 | ::: | Year Built | 1926 |
| 20% Downpayment | $236,000 | ::: | Area | Santa Anita |
| Income Required | $295,000/yr | ::: | Type | SFR |
| Est. Payment* | $5,966/month | ::: | MLS# | H07166852 |
*Estimated monthly payment assume 20% down, 30-yr fixed @ 6.50%
This is listed as a single family residence, but from the description it's really a triplex with an office and guest house in the back. From the view on Google maps, the layout seems broken up and poorly designed. The house is also fairly old and there's no mention of renovations or pictures of the inside so I suspect that it's probably not in good condition.
After 3 months on the market, the seller seems to have gotten the point about where the market is headed with multiple price reductions. Unfortunately, they bought during the peak of the bubble so it will probably see additional, even steeper reductions before a knife-catcher is lured into buying.
Purchased Price in 7/2006: $1,269,000
Downpayment: $270,000
1st Loan: $999,000
Listing History
| | |
| --- | --- |
| Nov 19, 2007 | $1,338,000 |
| Nov 21, 2007 | $1,298,000 |
| Dec 28, 2007 | $1,250,000 |
| Jan 11, 2008 | $1,230,000 |
| Feb 13, 2008 | $1,180,000 |
It started out as a hopeful listing at $1.338MM which may get them out without loses after fees and commission. However, it only took 2 days for them to realize that the market wasn't going to take that and the price was dropped down $40,000 (just $2000 above their original purchase price). The holiday season must have been really slow so the 2nd price drop was a bit steeper at $48,000. The 3rd reduction came a couple weeks after that with a drop of $20,000. Finally, after a whole month of waiting, the 4th price drop is currently also the biggest at $50,000.
In total, the seller has reduced the asking price $158,000 in 3 months. How many more price reductions will it take to sell this house? How long will the sale drag out before a transaction occurs?
If the seller gets the current asking price of $1,180,000, he will lose $159,800 or 59% of his $270,000 downpayment after 6% commission. That's a lot of money to lose in just two years time. It will only take another $117,000 in reductions for the owner to lose their entire downpayment after fees. Will he cut his loses now and reduce the price drastically in hopes of finding a buyer? Or will he hold on to the current price until it's too late?
This is a sign that some sellers understand what's going on and have continued to reduce prices to move a property off the market. This will become more of normal as things get tougher in 2008 and 2009. It takes a lot of umph to face reality and accept that you will lose money on a house. I commend this seller for lowering the price, but those reductions will have to be much steeper. Who is willing to buy a 82 year old house for $1.18MM?