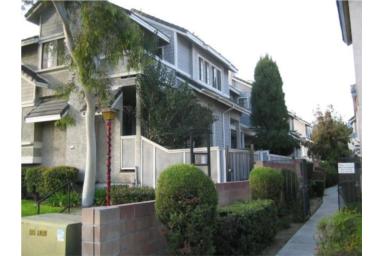 | | | | | |
| --- | --- | --- | --- | --- |
| Asking Price | $569,900 | ::: | Sq-ft | 1,883 |
| Purchased Price | $481,500 | ::: | Lot Size | 2,047 sqft |
| Purchased Date | 01/11/2008 | ::: | Beds | 3 |
| Days on Redfin | 4 | ::: | Baths | 2.75 |
| $/Sq-ft | $303 | ::: | Year Built | 1986 |
| 20% Downpayment | $113,980 | ::: | Area | Near TC |
| Income Required | $142,475/yr | ::: | Type | Att. Townhouse |
| Est. Payment* | $2,881/month | ::: | MLS# | A08022540 |
*Estimated monthly payment assume 20% down, 30-yr fixed @ 6.50%
Every time I think people finally see the light and realize the US housing market is going down the drain, someone always surprises me. Here we have yet another flipper who thinks he can make some money by putting in new carpet and a new coat of paint. Unless the walls were painted in pure gold, I can't see how they can justify $88,400 in profit.
Sales History
Sept 20, 1994 $198,000
Oct 13, 2005 $539,000
Dec 20, 2006 $589,000
Jan 11, 2008 $481,500
The flipper must have thought he got a great deal at $107,500 under the previous purchase price. This property was bought just 5 weeks ago as a flip in this dying RE market. I can't understand why or how anyone can ignore the market forces, but I didn't drink any of the kool-aid either. It's another classic case of greed over-powering sound financial sense.
This flip was purchased just last month so the databases still haven't been updated with loan/lender information. Since banks aren't making any more 100% loans, how much do you think this flipper put down? 5%? 10%? 15%+? How much will they lose when all is said and done?
This flipper sucker is in for a world of hurt.