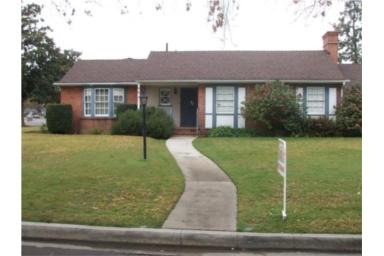 | | | | | |
| --- | --- | --- | --- | --- |
| Asking Price | $898,000 | ::: | Sq-ft | 2,300 |
| Purchased Price | $850,000 | ::: | Lot Size | 14,460 |
| Purchased Date | 02/28/2007 | ::: | Beds | 3 |
| Days on Redfin | 86 | ::: | Baths | 3 |
| $/Sq-ft | $390 | ::: | Year Built | 1947 |
| 20% Downpayment | $179,600 | ::: | Area | Baldwin |
| Income Required | $224,500/yr | ::: | Type | SFR |
| Est. Payment* | $4,540/month | ::: | MLS# | W07176926 |
*Estimated monthly payment assume 20% down, 30-yr fixed @ 6.50%
This property looks like a flip that never happened and now the sellers are desperately trying to get out unscathed. In the description it says "seller have plans for approx. 800 sqft master 4th bedroom" so I assume the plan was to buy, put in addition and turn around to sell for profit. However, it must have took them a while to get the building permits because the credit crunch rocked the market soon after they bought it.
Purchase Price $850,000
Purchase Date 02/28/2007
1st Loan $680,000
2nd Loan $84,150
Downpayment $85,850
Mortgage $764,150
Listing History
12/15/07 $988,800
01/28/08 $948,000 (-$40,800, -4%)
02/15/08 $928,000 (-$20,000, -2%)
02/29/08 $898,000 (-$30,000, -3%)
So far there's been almost $100,000 in price reduction yet that's still less than 10% off the original listing price. These sellers, like so many we have seen, are reluctant to face the reality of the current market conditions and lower the price to move the property before it's too late. The Redfin description ends with "Priced to sell" but that's not a true statement. The property has been on the market for almost 3 months with 3 price reductions and still sitting there. That's not pricing it to sell. That's hanging on for dear life.
This property is also up for rent at Craigslist as well. At this point, the sellers have been making mortgage payments for a full year without any cash flow and it's hurting. For sale or for rent, they'll take either one. At $2600/month, this property's gross-rent-multiplier GRM is 345. Rent savers typically jump in as buyers when GRMs are between 160-200. Using a GRM of 180, this property is approximately worth $2600 x 180 = $468,000 or about half of the current listing price.
You can either rent this for $2,600/month or buy it for $4,540/month plus any maintenance costs, insurance etc. Doesn't seem like a tough decision for me. During the bubble I've heard of buyers insulting the seller when the offer was below the asking price. Oh have things have changed in just one year. At $898k, it's roughly double what its worth so can this situation qualify as insulting the buyer? I would think so.