Many have used what I like to call the 'foreigner-rescue-scenario' as the primary reason why Arcadia and other cities in the San Gabriel Valley will be essentially immune from the housing crash. I happen to disagree and would be remiss if I simply dismissed it without a closer examination.

When kool-aid drinkers state that prices will remain at these elevated levels because of foreigner involvement, they are making several assumptions. These include:
Foreigners make up a fairly large percentage of the demographic
Foreigners are able to purchase these overpriced properties
Foreigners are willing to purchase these overpriced properties
Let's take this one at a time. From the recent new business developments and general observations in the city's changes, these foreigners are mostly Asians. According to the 2000 US Census, Asians made up 45.4% of Arcadia residents and out of that 45.4%, about ¾ of them are of Chinese decent. That is not to say other ethnicities aren't involved, but since the Chinese own the largest piece of the foreigners-in-Arcadia pie, they will be the race of interest for this discussion.
Although the census reported that the median family income in 2000 was around $66k/yr, it doesn't account for the any of foreign money that have been brought in from the countries of the far east. Since it's almost impossible to obtain data on how much money we're talking about, it's difficult to gauge its effect. However, for this rescue scenario to be effective there must be enough foreigners to carry the entire weight of the cities properties. Since the Chinese only make up one-third of the total population, it doesn't appear this conglomerate of dim-sum eaters and rice-rocker drivers have enough power to pull everyone through. And even if that is the case, it would require each and every one of them to be fairly wealthy to make that happen. Is it realistic to assume that all Chinese residents in Arcadia are rich? I think not and that conveniently leads to my second point.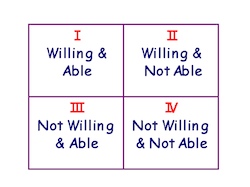 Even if these foreigners make up the majority of the population, they must be financially able to hold up the current market prices. People buy property in one of two ways. You can either purchase it in cash or take out a loan and pay a mortgage. I don't know too many people with a million US dollars in cash, but I might just have a circle of poor acquaintances. Generally speaking, the majority of buyers (even Asian buyers) have a mortgage of some sort. With the crunchy credit crunch and tightening lending standards means borrowers must have some sort of downpayment and documented income to take out a loan. Fully documented income for a $800k loan would require a $200k/yr AGI. Even if the family income increased by 3%/year for inflation, it would only be $83/yr in 2008 and would finance a loan of about $350k. Many say there's lots of Chinese money that isn't taxed or recorded that can be used. Well, that would pose its own problem since the dirty money from China/Taiwan/Hong Kong isn't documented, it leaves the only other option of putting down a larger cash downpayment.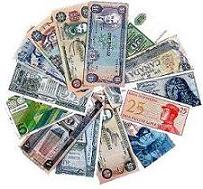 So that brings me to the third point – foreigners must be willing to purchase these properties. Are these Asians willing to put down large downpayment and/or make large mortgage payments on what is now widely known to be a depreciating asset for years to come? I can't answer for them, but if I had wads of cash on hand I certainly won't be putting it into the housing market any time soon. These people aren't dumb. Asians are typically frugal, hardworking people and they can be quite the bargain hunters. Many bought because of the good Arcadia schools so their kids can have better opportunities than they did, but assuming that these people will buy property regardless of falling home prices and market trends is absolutely ridiculous.
Yes, the good schools and proximity to Asian businesses and friends is a plus, but the Chinese buyers that bought during the boom were also investors and fellow kool-aid drinkers. They too were promised never ending price appreciation and saw exactly that for the past few years. Now that things don't look so good anymore, do you think they will simply ignore the pent up volume, price declines, housing crash news and continue to purchase property? I think not.
This has ended up to be a fairly lengthy post. Let's recap. The 'foreigner-rescue-scenario' could be a reason why housing prices in Arcadia will not fall significantly regardless of widespread foreclosure, increasing volume and falling prices across the southland if and only if there are enough rich foreigners willing AND able to purchase the majority of many distressed properties that will come on the market over the next few years.
Personally, I don't see that happening. Do you?