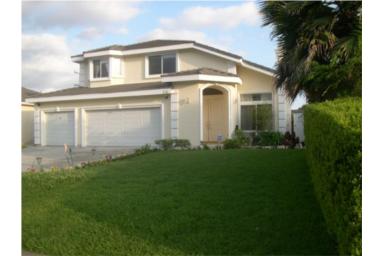 | | | | | |
| --- | --- | --- | --- | --- |
| Asking Price | $1,298,000 | ::: | Sq-ft | 3,424 |
| Purchased Price | $700,000 | ::: | Lot Size | 7,500 |
| Purchased Date | 10/22/2001 | ::: | Beds | 5 |
| Days on Redfin | 2 | ::: | Baths | 4.5 |
| $/Sq-ft | $379 | ::: | Year Built | 2001 |
| 20% Downpayment | $259,600 | ::: | Area | Baldwin Stocker |
| Income Required | $324,500 | ::: | Type | SFR |
| Est. Payment* | $6,562/month | ::: | MLS# | A08076815 |
*Estimated monthly payment assume 20% down, 30-yr fixed @ 6.50%
This property was purchased for just $700,000 back in 2001 when it was a new construction. According to PropertyShark, the seller put $200k (or 28.5%) down at the time of purchase. At 3%, 4% and 5% annual appreciation, it would now be worth $850,290, $906,103 and $964,992 respectively. Instead, it's currently being listed for $1.298MM — a $598k gain over about 6.5 years.
Rental equivalents are a great way to gauge the market because they're based off fundamentals and directly tied to income. When home prices are tied to income, it suggests stability and sustainability. As of yesterday, Craigslist didn't have any 5 bedroom homes for rent in Arcadia, but I doubt the rental market is anywhere near $6500/month for a SFR in the Baldwin Stocker area.
Surely there are families who have $260k for a 20% downpayment and an annual gross income of $325k, but how many of them are out there actively looking for a house in this neighborhood? How many of them can qualify for a loan in today's tough market? Furthermore, how many who can afford the payments actually like this cookie cutter stucco box? Yes, the seller only needs to find one such buyer, but I go back to my point that buyers must be both willing and able to purchase a property for the sale to go through. There has been a lot of discussion in the comments lately about the Asian rescue scenario and I maintain my position that this phenomenon will not save Arcadia nor any other SGV city.