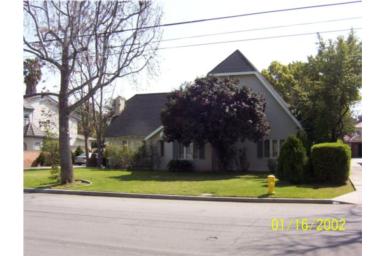 | | | | | |
| --- | --- | --- | --- | --- |
| Asking Price | $1,600,000 | ::: | Sq-ft | 3,542 |
| Purchased Price | $533,000 | ::: | Lot Size | 0.44 acres |
| Purchased Date | 01/07/1993 | ::: | Beds | 3 |
| Days on Redfin | 16 | ::: | Baths | 2 |
| $/Sq-ft | $452 | ::: | Year Built | 1951 |
| 20% Downpayment | $320,000 | ::: | Area | Baldwin |
| Income Required | $400,000/yr | ::: | Type | SFR |
| Est. Payment* | $8,089/month | ::: | MLS# | A08030241 |
*Estimated monthly payment assume 20% down, 30-yr fixed @ 6.50%
* * * * * subject is listed for land, the existing old house, plus a newly approved project plan, its more than 7100 sqft. luxious contemporary single family pool dwelling, * * * * * corporate owner motivated due to their carrier plan changes. * * * * * drive by only, * * * * * tenants not aware its on the market for sale. * * * * * absolutely do not disturb, please * * * * * fierce dog may bite at your own risk. * * * * *
This has to be one of the worse descriptions I've ever read. He's obviously never took a grammar class nor believes in using the spell-check option before posting. The only thing that's missing is the realtor's special CAPS LOCK and multiple exclamation points!!! I don't understand the use of multiple asterisks nor what "fierce dog may bite at your own risk" means. Actually, I do understand what he's trying to say, but it's very poorly conveyed.
What are they trying to sell here? Half the verbiage is about the approved plans for the monster 7100 sqft McMansion that hasn't been built, a quarter of is about the existing house and another quarter of it repeatedly warns me not to disturb the occupant. They have yet to notify them that the property is up for sale so I assume these owners want to squeeze every bit of cash flow from these renters as possible. Considering the current market conditions and their ridiculous asking price, they'll probably need these renters to supplement their current monthly payments.
For the $1.6MM asking price, I would expect to buy the 7100 sqft mansion as described and not this half a century old house in "fair condition." $1.6MM divided by 7100 sq-ft would yield about $225/sqft which I think is reasonable for a brand new construction. However, instead of getting that, the buyer will get a 57 year-old 3542 sqft house and pay $452/sqft for it. The sellers are dreaming on cloud 9 if they think anyone will pay $1.6MM for this property. If they slash the price by 50%, they might have a good chance of finding a knife catcher.