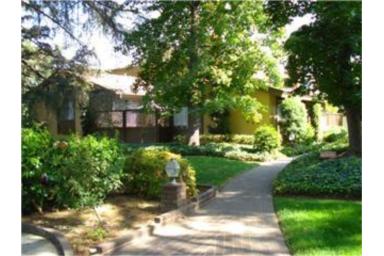 | | | | | |
| --- | --- | --- | --- | --- |
| Asking Price | $558,000 | ::: | Sq-ft | 1,882 |
| Purchased Price | $415,000 | ::: | Lot Size | 3,162 |
| Purchased Date | 03/02/2004 | ::: | Beds | 3 |
| Days on Redfin | 42 | ::: | Baths | 3 |
| $/Sq-ft | $296 | ::: | Year Built | 1974 |
| 20% Downpayment | $111,600 | ::: | Area | |
| Income Required | $139,500/yr | ::: | Type | SFR |
| Est. Payment* | $2,821/month | ::: | MLS# | A08019933 |
*Estimated monthly payment assume 20% down, 30-yr fixed @ 6.50%
One of our readers, TY, has requested that I profile this property and I'm happy to oblige. Per the email- "The price is under $300 per sqft and it is in a desirable area, and I loved the layout of the bedrooms and the wood floor. One of my concerns was the property was built in 1974, and i don't know if that would affect its value significantly in the upcoming years. I think that Arcadia prices will drop down somewhat for the next two year, but not significantly."
There are several factors I consider everytime I review a property.
PITI (principle, interest, tax and insurance)
Using the assumptions above, your monthly mortgage payment would be about $2812. On top of that, there's $465 for property tax (1%) and $116 for insurance (0.25%). For this particular property, there's also a $210 HOA fee. I'm going to leave out the maintenance costs to keep this simple. That totals to $3603/month. For that price, you can easily rent a large, detached single family home in Arcadia.
Rental Comparisons
Home values are tied to comparable rents and income. From a quick search on Craigslist, I found a gated PUD on Fairview Avenue (3/2, garage, 2100sqft) for $2600/month and remodeled townhouse (3/2.5, garage) for $2295/month. As stated above, the cost of ownership at this particular asking price with 20% down at 6.5% fixed would be over $3600/month. That's $1000-$1300/month above the comparables, not counting the lost return on investment from the $111,600 downpayment you'd have to put down.

Applying a quick gut-check with the GRM of 180 would put these two comparable units at $468k and $413k, respectively. Rent-saver buyers will probably not jump in the market until it reaches a GRM of about 160, but let's use 180 to be conservative.
Recent Comps
Redfin, Zillow and all the other free RE search sites are wonderful and powerful tools because they pull all the data for you. From the same listing page it shows the nearby similar sales below. As you can see, prices are dropping for the nearby sales and since we're in a declining market, the next sales should be at or below the previous comp sale price.

11/21/07 $651,000 3/3, 2032 sqft
11/08/07 $590,000 3/3, 1798 sqft
01/25/08 $560,000 3/3, 2146 sqft
03/07/08 $490,000 2/3, 1508 sqft
Although the current asking price is just under $300/sqft, the price of such a property would probably be much lower when we finally hit bottom in a few years. The previous sale in 2004 of $415k put it at $220/sqft and 2004 prices were already at elevated levels. The bubble started in 2001 and ended in 2006.This is a very dated property in need of a desperate renovations. It says in the description that the kitchen is newly remodeled, but it still looks like it did back in the 70s to me. In addition, this is an attached condo and attached properties typically don't fare as well as detached PUDs or SFRs. I disagree with your view that Arcadia properties will not drop significantly. Just because it hasn't happened yet doesn't mean it won't and I expect prices here to experience a correction similar to many other cities. Arcadia was not immune during the previous bubble and there's no reason to believe it will this time either.
TY – You mentioned that you were a recent college graduate with a new job and couldn't afford a place on your own. Congrats on that milestone, but for what its worth, I would advise not to buy this property at the current asking price. Prices are way out of line right now and it will pay off to wait for the correction to play out over the next few years. Some patience now would allow you to save up a good size downpayment and the chance to buy at a much lower price. Besides, you're young and just starting out your career so things may change such that you might need to relocate. Life is too volatile; you just never know.
As a potential buyer, time is on your side so no need to rush into buying.