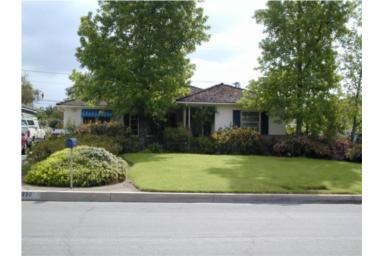 | | | | | |
| --- | --- | --- | --- | --- |
| Asking Price | $898,000 | ::: | Sq-ft | 2,000 |
| Purchased Price | $156,000 | ::: | Lot Size | 9,060 |
| Purchased Date | 09/28/1984 | ::: | Beds | 3 |
| Days on Redfin | 180 | ::: | Baths | 1.75 |
| $/Sq-ft | $449 | ::: | Year Built | 1948 |
| 20% Downpayment | $179,600 | ::: | Area | Peacock Village |
| Income Required | $224,500/yr | ::: | Type | SFR |
| Est. Payment* | $4,540/month | ::: | MLS# | A07140037 |
*Estimated monthly payment assume 20% down, 30-yr fixed @ 6.50%
Remember what happened to Shuttle Columbia back in 2003? It disintegrated upon re-entry and lives were destroyed. If the sellers at 420 Columbia don't drop the price down to market values, they can slowly watch their equity disintegrate as well. It's a very dated property and has been on the market for half a year. I don't see any reason why a transaction would occur without a significant drop in price.
Listing Price History

09/23/07 $925,000
12/01/07 $899,000
02/27/08 $898,000
In six months time they've managed to only drop the asking price by a total of $27k or just 2.9% of the original listing price. Am I missing something here? After two months the price was reduced by $26k and then another two months later, the second reduction is a whopping $1,000. If they're serious about selling, shouldn't the price reductions be faster and bigger as it sits on the market longer and longer?
We have documented many properties with sellers who are refusing to accept the reality of the national real estate market decline and reduce their ridiculous asking price to market values. Because of that, their property often sits on the market for months on end – only to sell at a reduced price anyways. This chasing down of the market is not only financially draining, but also takes a huge emotional toll. The stress and uncertainty on the sellers can be a crushing weight even during better economic times so I cannot imagine the anxiety they face today.
To the many others out there, I advise you to price your property at market value. Market value is not what you paid a few years ago, what you think its worth or what your friends and neighbors say its worth. Market value is what buyers are willing to pay for your house today.
Buyers don't care if you overpaid.
Buyers don't care if you need this to fund your retirement.
Buyers don't care if you priced it so that you can repay that HELOC.
Buyers don't care what you think it's worth.
Buyers don't care what your realtor says.
Buyers don't care. Period.
They do, however, care about getting a good price and in this market they're looking for killer deals. In a declining RE market, market value is at or below the previous sale of a comparable property in the area. It's not what properties sold for last year, in 2006 or in 2005. Those days are gone. Price to sell – it works only if you do it right.