Patrick linked to an interesting article from Zillow yesterday on what homeowners believe about the housing market.
"SEATTLE, Feb. 7 /PRNewswire/ — Despite repeated highly publicized reports of a home sales slump and pricing slides, there's a surprising amount of positive consumer sentiment — and perhaps a good measure of homeowner denial as well: Even in a negative home pricing environment, 77 percent of homeowners from around the country believe the value of their home has increased or remained the same in 2007, according to a recent Zillow.com survey conducted by Harris Interactive®."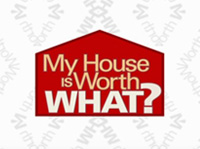 There's being hopeful and then there's just being ignorant. In the wake of all this economic turmoil, three-quarters of the homeowners surveyed still believe the value of their home has not decreased. Amazing, just amazing.
This idea of "nope, not me" mentality is more destructive than just accepting the fact that we're going through a housing correction. Homeowners who become sellers for whatever reason continue to list their asking prices above market value. This turns away the buyers who can afford that price range and simultaneously drives away others who would otherwise be in the market for that type of property.
I've said this before, but I'm going to repeat myself. Your house is only worth what buyers are willing to pay for it. It's also a function what buyers are able to pay for it – which is a derivative of what kind of loan and how big of a loan they can qualify for. We've documented plenty of properties here at AHB that have been on the market for weeks and months on end because it's not priced to sell and I suspect that's consistent with many other areas.
This is also a reason why foreclosures are significant comp killers. The banks just want to unload the REO properties off their books at whatever cost the market is willing to bear. In the meantime, wishful homeowners are hanging on to their precious asking price as the market comps pull them down lower and lower each week. Among other financial and economic reasons, this will mainly be a foreclosure led housing correction. Unfortunately for most homedebtors, they won't believe it until it's too late.
See no evil
Hear no evil
Speak no evil
Too bad for them…it doesn't work.