1122 W. Huntington Dr. #3
Arcadia, CA 91007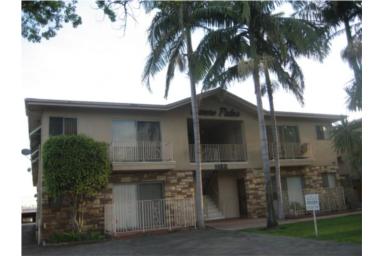 | | | | | |
| --- | --- | --- | --- | --- |
| Asking Price | $408,000 | ::: | Sq-ft | 909 |
| Purchased Price | $285,000 | ::: | Lot Size | (Condo Complex) |
| Purchased Date | 10/29/2004 | ::: | Beds | 2 |
| Days on Redfin | 46 | ::: | Baths | 1.75 |
| $/Sq-ft | $449 | ::: | Year Built | 1960 |
| 20% Downpayment | $81,600 | ::: | Area | Huntington/Sunset |
| Income Required | $102,000/yr | ::: | Type | Attached Condo |
| Est. Payment* | $2,062/month | ::: | MLS# | A08044138 |
*Estimated monthly payment assume 20% down, 30-yr fixed @ 6.50%
This property is located on Huntington Dr. along with a whole block's row of other condominiums and apartment complexes. Take a quick look at this Craigslist search and you will find no shortage of units being advertised for rent. Rents range from $1,000 for a 1br/studio up to $1,695 for a "large" 2 bed/2 bath unit.
If you were to purchase this unit today with a 20% down payment, your mortgage will end up costing you $300 more than a comparable rental. This is on top of property taxes, maintenance and the ridiculous $140 HOA dues.
This property didn't always carry such a large premium though. Take a look at the following sales history:
Apr 01, 1994 $95,000 —
Oct 18, 2001 $138,000 5.1%/yr
Oct 29, 2004 $285,000 27.0%/yr
Although the housing bubble had started well before 2004, let's use the $285,000 as our base price and apply the standard appreciation over it:
3% $316,064
4% $326,935
5% $338,070

Currently listing for $408,000, this condo is at least $69,930 overpriced.
The monthly mortgage would actually be $1,709 if you bought it for $338,070; therefore breaking even as a rental unit. Personally, I believe this property is still overpriced and it's realistic to consider its 2001 sales price of $138,000 to be the base price.
3% $167,232
4% $178,072
5% $189,500
You have two types of buyers who will consider this property. Someone using it as a primary residence and perhaps rent out a room or a cash flow investor. With today's lending standards and the way the market is heading, would you put $81,600 to pick up this condo?