535 W. Duarte Rd. #41a
Arcadia, CA 91007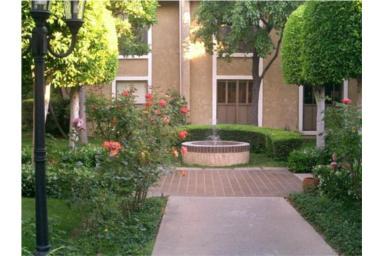 | | | | | |
| --- | --- | --- | --- | --- |
| Asking Price | $428,000 | ::: | Sq-ft | 1,218 |
| Purchased Price | $380,000 | ::: | Lot Size | (Condo Complex) |
| Purchased Date | 11/4/2005 | ::: | Beds | 2 |
| Days on Redfin | 83 | ::: | Baths | 2 |
| $/Sq-ft | $351 | ::: | Year Built | 1972 |
| 20% Downpayment | $85,600 | ::: | Area | Duarte/Lacadena |
| Income Required | $107,000 | ::: | Type | Attached Condo |
| Est. Payment* | $2,164/month | ::: | MLS# | A08024975 |
*Estimated monthly payment assume 20% down, 30-yr fixed @ 6.50%
Another "motivated seller" listing. I would be motivated too if I had put a $180,000 down payment (47%) on this property right before the peak of the bubble (which this buyer did). If this property were to sell for its asking price, the seller would essentially break even after 2 years of property taxes, monthly mortgage and paying sales commission.
To sell for anything lower than asking price and the owner will start seeing his/her equity being chipped away. Assuming there are no HELOCs, I can tell you that this is one property the lender doesn't have to worry about going into foreclosure.
Sales History
July 07, 1992 $165,000 —
Nov 04, 2005 $380,000 6.5%/yr
This looks like another apartment complex that was converted into a condominium during the early 90s. Similar sized units can be rented for around $1,700/month so the $428,000 asking price is nuts:
Mortgage Payment: $2,164
Association dues: $248
Property Taxes: $392

Cost to own = $2,804 vs $1,700 to rent
Although it's obvious to us now that this property is not worth $428,000 or even the $380,000 it was purchased for, logic and reason were thrown out the window during the height of our real estate bubble. As long as real estate appreciated at double-digit figures, any kind of property was worth purchasing; desirable… or not!
I see very little chance of this property selling when its neighbor at 585 W. Duarte is going for $30,000 less, a bit bigger and still unsold after 2 months. This is surely a race to the bottom where there will be no winnerers.
For those readers on AHB who have actual property management/investment experience; I have one question for you folks: If comparable units are renting for $1,700/month, at what price would you realistically jump in to buy this condo?