443 Las Tunas Dr.
Arcadia, CA 91007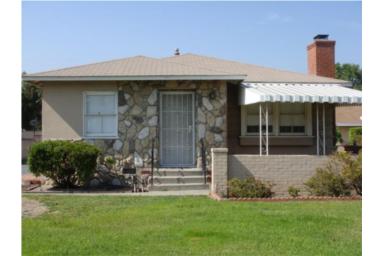 | | | | | |
| --- | --- | --- | --- | --- |
| Asking Price | $775,000 | ::: | Sq-ft | 1,020 |
| Purchased Price | $600,000 | ::: | Lot Size | 0.26 acres |
| Purchased Date | 1/4/2008 | ::: | Beds | 2 |
| Days on Redfin | 23 | ::: | Baths | 1 |
| $/Sq-ft | $760 | ::: | Year Built | 1941 |
| 20% Downpayment | $155,000 | ::: | Area | Las Tunas / Baldwin |
| Income Required | $193,750 | ::: | Type | SFR |
| Est. Payment* | $3,918/month | ::: | MLS# | W08062891 |
*Estimated monthly payment assume 20% down, 30-yr fixed @ 6.50%
I actually referred to this property in a weekend post earlier in the month. Looking at the numbers again, I think the listing deserves its own WTF you-gotta-be-kidding-me post.
Location
I drive by this property every other day. It's located just East of Baldwin Ave. where, although traffic isn't heavy, cars constantly blow by it at above-average speeds. Right down the street is the Big Lots and H.K. Cafe shopping plazas. I wouldn't say it was a bad location, but it's not anything stellar either.
Property
For $775,000 you're getting a 1,020sf 67 year-old home. At $760 per square foot, there is no question that this listing is way overpriced. As an extra bonus, this property comes packaged with the "EXTRA AMENITIES OF WORKSHOP, GREENHOUSE AND ENCLOSED PATIO." Personally, I don't have a green thumb so I don't quite understand the benefits of a greenhouse. But hey, there are probably folks out there who would really appreciate one.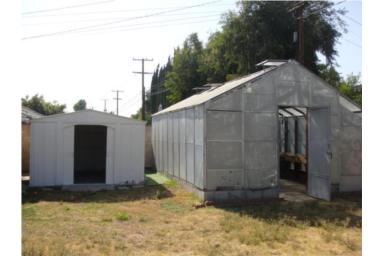 Purchase & Financing
This property was purchased in January of 2008 for $600,000. No, that date wasn't a typo. After holding onto it for just under 4 months, the owner has now put it back on the market for $175,000 over his/her purchase price. There was a 10% downpayment that was most likely required by the lender. I'm certain the buyer would have gone 105% financing if they were allowed to but someone forgot to inform this flipper that we're now in a housing and credit crisis.
Not only is the $775,000 asking price ridiculous, I am amazed at what kind of profit this flipper is trying to make.
Downpayment – $60,000
Loan amount – $540,000
Asking Price -> $775,000 – $60,000 – $540,00 = $175,000
I deal with extremely risky real estate investments and a projected 30-40% return is already very tempting to my investors. Based on this flipper's $60k investment, he/she hopes to make a 290% return in just 4 months!