Zip Codes: 91006, 91007

Current Market Listings as of May 24th, 2008*
Properties for Sale: 230 (+10)
Median Listing Price: $768,880 (0%)
Weekly Foreclosure Update*
Properties in Foreclosure: 25 (0%)
Properties in Pre-Foreclosure: 66 (-3)
*+/- is compared to previous week's data.
REOs Crashing the  Party
Yesterday I wrote about how we will start seeing more homes going for under $300 per square foot after this housing crisis plays itself out. Foreclosures will lead the way in dragging down home prices and we have a prime example right here:
250 E Floral Ave
Arcadia, CA 91006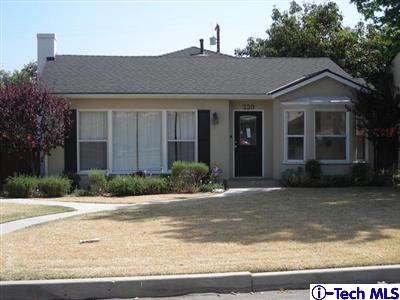 This is an REO currently listing for $459,900 ($282 per sf.).
1,628sf
2 bedrooms
1.75 bath
5,989sf lot
It was bought in 2005 for a whopping $630,000 ($387 per sf.). Aside from speculation, I can't see anybody purchasing this home for a penny over $400,000. If we go with the standard appreciation calculation, then even $400k is asking too much:
2001 purchase price: $258,000

Apply 7 years of appreciation:
3% – $317,307 ($195 per sf.)
4% – $339,510 ($208 per sf.)
5% – $363,031 ($223 per sf.)
It is no wonder this home went into foreclosure! The lender is taking a minimum $171,000 loss on this property and they only have themselves to blame. Although some knife catcher may come in and purchase the REO for over $459k, the listing price alone is enough to further drag down the neighborhood's value.
Despite what some people may say, I don't see wealthy Asian immigrants snapping up homes fast enough in this area to maintain our current bubble prices.
Property and foreclosure numbers obtained from U.S. Census, ZipRealty, Trulia, Yahoo Real Estate and Foreclosure.com. Market listings and price data obtained from DataQuick News.