2029 S. Baldwin Ave.
Arcadia, CA 91007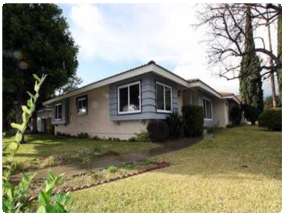 | | | | | |
| --- | --- | --- | --- | --- |
| Asking Price | $718,000 | ::: | Sq-ft | 1,859 |
| Purchased Price | $650,000 | ::: | Lot Size | 7,480sf |
| Purchased Date | 5/4/2007 | ::: | Beds | 3 |
| Days on Redfin | 17 | ::: | Baths | 2 |
| $/Sq-ft | $386 | ::: | Year Built | 1973 |
| 20% Downpayment | $143,600 | ::: | Area | Baldwin/Longden |
| Income Required | $179,500 | ::: | Type | SFR |
| Est. Payment* | $3,630/month | ::: | MLS# | A08072792 |
*Estimated monthly payment assume 20% down, 30-yr fixed @ 6.50%
This property is located on the corner of Baldwin Ave. and Longden Ave. From the exterior, it's undoubtedly a bit dated but reflects adequate maintenance. Unlike many people who flipped homes during the bubble (i.e. buy, wait 3 months then sell), this flipper actually gutted the interior of the home and added a new kitchen, flooring, restroom and knocked down a few walls.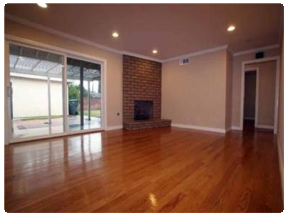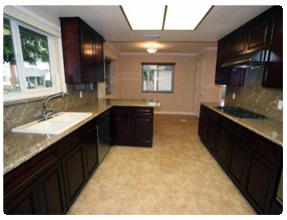 According to the sales history, the original owner made a decent return of 8.3% per year on his property after owning it for 33 years. The 2006 buyer was not so fortunate as he lost money after 1 year of ownership.
Sales history

July '73 – $48,000
Mar '06 – $655,000
May '07 – $650,000
After buying the home for $650,000 and remodeling the interior, this flipper was sure they added plenty of value to this property – to the tune of $133,000. Unfortunately, the home was overpriced to begin with and no matter how fancy or high-end your rennovations are, the open market will the final say as to what your home is worth.
As reflected by the listing history, this home will sell no where near its initial asking price of $783,000.
Listing History

Unknown Date $783,000
May 17, 2008 $698,000 (-$85k)
May 19, 2008 $718,000 (+$20k)
After a year's worth of mortgage payments, Realtor commissions, property maintenance and all the new upgrades, this seller will be lucky to break even on their investment.
As you probably noticed, photos and additional listing information was pulled from NeighborCity.com. Come across a home you like? NeighborCity makes it easy to tour the property by allowing you to schedule a date and time right on the listing page. After scheduling, the site pairs you up with pre-screened and experienced buyer's agent.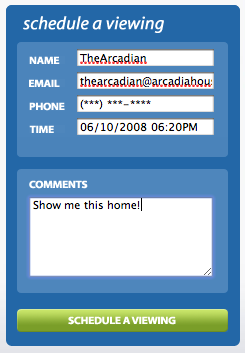 If you're feeling lucky, NeighborCity also makes it easy to submit an offer on a home. I can see many people using this feature to 'test the waters' and gauge the current housing market. Although an agent is sure to give you a call, this site just makes it easy to get the ball rolling.