Obviously, I'm not up at 5am every morning when the daily posts go 'live'. Property profiles are written the evening before and set to publish the following morning. Unfortunately for me, it's 12:00am and both Redfin and NeighborCity are down. I'm guessing the servers are undergoing routine maintenance.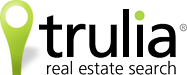 Since this is the case, I decided to skip the regular Property Profile and introduce you to a new web feature we came across last week: Trulia Snapshots. Trulia, similar to Redfin, gathers and display residential MLS and public records data.
Snapshots takes real estate research to the next level by presenting a graphical and interactive display of properties currently on the market.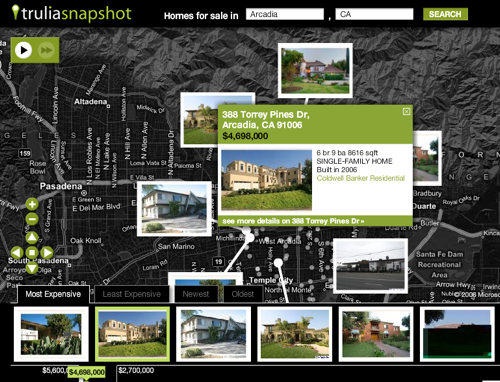 I'd say give it a run-through and take a break from the usual line-by-line property listings. If you search for Arcadia, CA, It looks like our friend, 388 Torrey Pines, is still the most expensive single-family property on the market at $4,698,000. Although some sites say otherwise (DOM refresh?), Snapshots pegs this property to have been sitting idle for 55+ weeks.