Temple City is a small community-city bordering Arcadia and even crosses it in some areas. As seen on the map below, it is a little less than half the size of Arcadia,  For all you TC Rams, I've highlighted your city in green.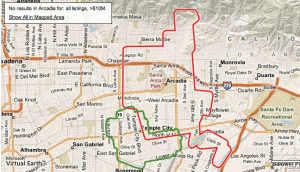 Today let's look at what $630,000 will buy you in each city.
36 Alta St #b
Arcadia, CA 91006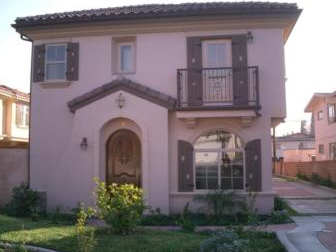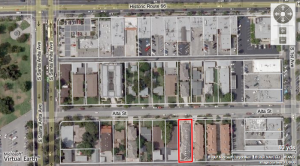 Listing Price: $628,000 ($458/sf)
Beds: 3
Baths: 2.5
Sq. Ft.: 1,372
This is your typical Arcadia stucco'd box townhouse. You basically have no backyard, no driveway and probably share a wall with the unit next door. For $628k, one can argue that it's a great price for a newly built property (2007). Unfortunately, the market says otherwise because this particular unit has been sitting on the market for 161 days.
These are popular because many buyers would prefer to not spend the time and money maintaining a yard. Unfortunately, this property comes attached with a monthly $147 HOA fee. So I guess you still end up paying for the maintenace.
5760 Camellia Ave
Temple City, CA 91780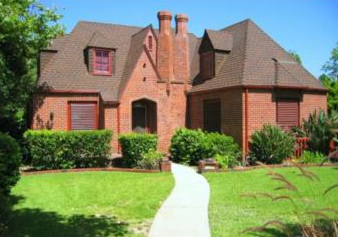 Listing Price: $629,000 ($486/sf)
Beds: 3
Baths: 2.5
Sq. Ft.: 1,295
For this atypical Temple City home, you lose a room and restroom but gain 6,000sf in land. It is a 1931 custom built brick home and located near the corner of Temple City Blvd. and Las Tunas Dr. It is blocks from the Arcadia/Temple City border but that distance is the difference between a single family home and new townhouse.
Obviously, I'm not claiming these are comparable properties. But given $630,000, would you go for an older single family home or the newer attached product? Aside from the different school districts, Temple City and Arcadia basically share all the same amenities in the immediate area.