2209 Canyon Rd.
Arcadia, CA 91006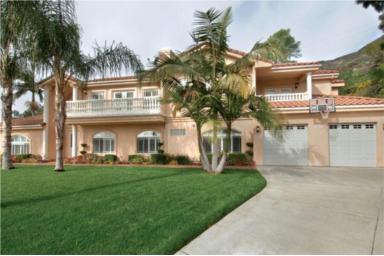 Listing price: $1,999,000 ($358/sf)
| | |
| --- | --- |
| Beds: | 6 |
| Baths: | 6 |
| Sq. Ft.: | 5,586 |
| Lot Size | 0.44 acres |
| | |
Since it has been a long week at work for me, we will switch gears and avoid the usual negative comments regarding real estate.
So here we have a $2MM home located in the "prestiges" Highland Oaks community. It has plenty of rooms, 5,586sf of living area and sitting on nearly half an acre of land. That's not all though. If you take a look at the maps below, this home is located on the most northern point of of Arcadia and basically backs up against the base of the local mountain.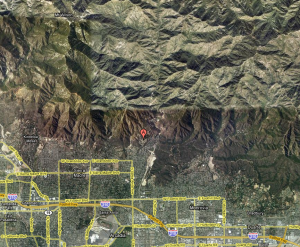 At $358 per sq. ft., I give this home the thumbs up if someone wanted to pay spend $2MM in Arcadia. Unlike many other listings, the description does not dissapoint:
Newer Custom Mansion in Prestige Highland Oaks Area…Lavishing Architectural Design Surrounds You in this Newer Home…Impressive Views… Majestic Entrance, High Ceilings and Imported Crystal Chandelier… Marvelous Living Room with Gorgeous View,
Given that many McMansions in Arcadia are listing for around $2MM but either lack the size, view or location, this Highland home seems like a steal. Compare it to the following properties listing for $1.9MM:
619 W Palm Dr.
Arcadia, CA 91007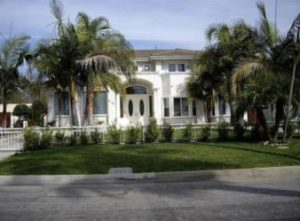 238 W Las Flores
Arcadia, CA 91007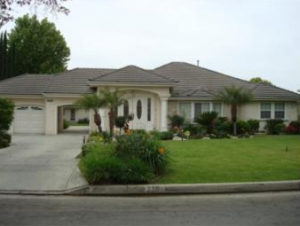 611 W Norman Ave.
Arcadia, CA 91007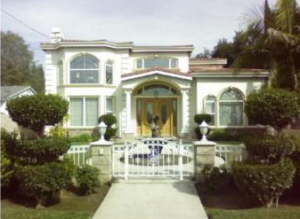 My only question regarding this Highland home is this: WHY WAS IT PAINTED PEACHY/PINK?