So what does it take to sell a home in today's market? I am regularly challenged by associates who say $350-400 per square feet is "normal" for a home in Arcadia. They can't imagine anything selling for under $300/sf. I don't blame them since a quick search on Redfin and NeighborCity will reveal that very few homes are priced for under that figure.
Of course, we all know that home values are not determined by listing prices. It is based on actual sales data. Duh! Take for example the following property we profiled 2 months ago:
Purchase price: $1,500,000 ($354/sf)
Asking price: $1,169,000 ($277/sf)
Sales price: $1,041,000 ($246/sf)
1233 S 6th Ave
Arcadia, CA 91006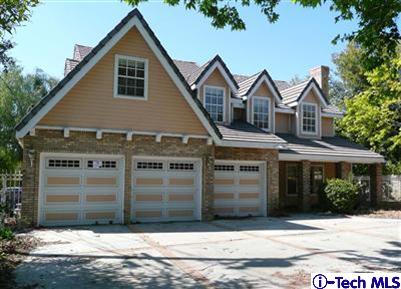 Beds: 4
Baths: 3.5
Sq. Ft.: 4,227
Built: 1989
Sales price: $1,041,000 ($246/sf)
When REOs like these set a new low in terms of price per sq. ft., it will directly affect its neighbors and surrounding communities. Purchased in 2005 for $1,500,000, it took only 3 years to wipe out $500k in equity; of which $300k was the buyer's down payment!
Send this post to all your skeptical friends, family and coworkers who argue that the "award winning" Arcadia School Disitrict is enough to prop up home prices. Although price per square footage isn't the best way to value a home, it gives us a quick and dirty reference as to where home sales are heading (especially during bubble cycles).
As of right now, anything decent for under $300/sf is getting snapped up very quickly but I fully expect us to see more high-$200/sf listings after this Summer/Fall season. Do I sound crazy?