Today's seller is facing the cold hard reality of our housing crisis and has been forced to reduce his listing price by 26.6%. We originally profiled this property back in March and many of you guys agreed that it was ridiculously overpriced:
Can't See the Forest for the Trees
Original listing price: $1,350,000 ($614/sf)
38 E. Forest Ave.
Arcadia, CA 91006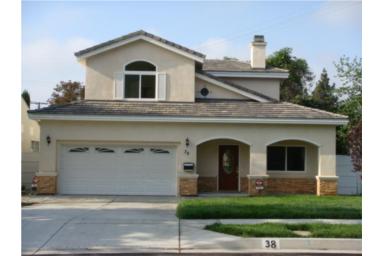 New listing price: $990,000 ($450/sf, -26.6%)
Beds: 4
Baths: 2.75
Sq. Ft.: 2,200
Lot size: 7,570 Sq. Ft.
That's a $360,000 price reduction! I'm not entirely surprised though because this "$1.35MM" home was situated right next to the 210 freeway, Santa Anita Ave. off-ramp.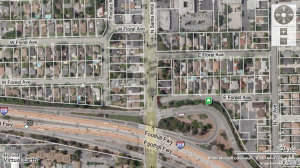 For a home located south of Foothill Blvd. and next to the freeway, the price will have to come down a lot more because who in their right mind would spend nearly $1MM for this? If you value it at $300 per square foot, then this cookie cutter home would be worth only $660,000; $350/sf would give us $770,000.
Would you buy this property for $770,000? It might be worth a try because according to the listing,
SELLER'S IS VERY MOTIVATED. BRING ALL OFFERS.