Two new homes have joined the $2MM+ club. On Friday I profiled a mansion that seemed like a decent deal due to its community and location.
Worth your $2MM in the Highlands
2209 Canyon Rd
Listing Price: $1,999,000
5,586sf
Mountain Location
Let's see if the following homes deserve the same praise. The following is located a bit south of the 2209 Canyon Rd. property and also part of The Highlands community. It is 1,422sf smaller but 0.27 acres larger.
300 Whispering Pines Dr.
Arcadia, CA 91006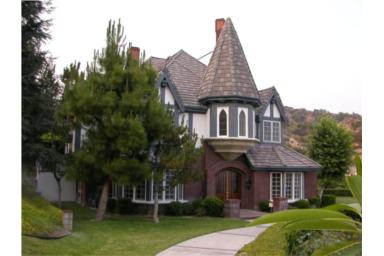 Price: $2,988,800 ($718 per sq. ft.)
Beds: 5
Baths: 4.5
Sq. Ft.: 4,164
Lot Size: 0.71 Acres
It may have a bigger lot but a large portion of it is unusable; as seen below.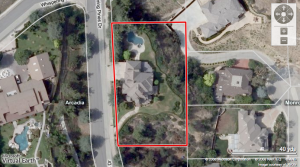 Would you pay $718 per sq. ft., or a $1MM premium over over the last Friday's property? Perhaps the sellers believe their price is justified by the view:
VIEW! VIEW! VIEW! 270 DEGREE SENSATIONAL PANORAMIC VIEW OF CITY LIGHTS.
If you think that's a wishful asking price, then the following seller is a big dream. So big, in fact, that $2-3MM is chump change compared to this home on Norman:
239 W. Norman Ave.
Arcadia, CA 91007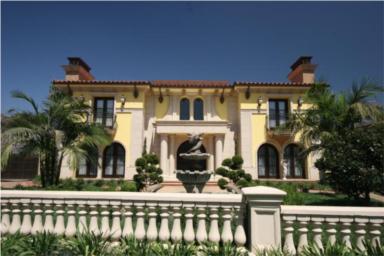 Price: $5,500,000 ($579 per sq. ft.)
Beds: 5
Baths: 7.5
Sq. Ft.: 9,491
Lot Size: 0.47 Acres
Absolutely one of the finest estates in Arcadia.
9,491sf home on half an acre?? Does Arcadia not have municipal ordinances and codes to prevent property owners from overbuilding on their land? Take a look below if you want to know what I'm talking about.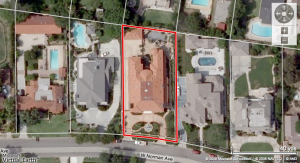 The photos only show a pool in the backyard because that's all there is… And it doesn't stop there. If you cannot expect privacy in Arcadia for $1MM or $2MM, what about $5MM+?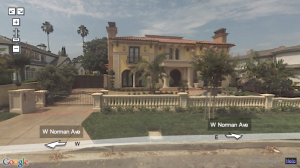 Is that a neighbor peeking at you from their second floor window?