Part of my job task involves visiting new tract home developments and posing as a buyer. One day I am a single guy looking to blow money on a million dollar high rise condo; another I am a husband in desperate need of a "modest" 3,000sf home to raise my family of 2, 3 or 4 (depending on my mood). The whole point of this was to find out 2 things:
How desperate sellers were and,
What their bottom-line price was
Between 2005 and late-2006, sellers were in no rush to sell. In fact, many of them would not accept offers if it was within 1-2 weeks of their initial listing. Sellers would hold out until the very end in order to squeeze every last bit of equity out of their home. Even public builders would boast of the how long their waiting list was for homes in LA, OC and the outlying deserts. You'd be lucky to purchase a home for the listing price.
Anyways, times have changed and the tables have turned. Let's take a look at $1,000,000 homes in Arcadia and South Pasadena. Do you think that a $900-950k offer would be rejected at this point?
ARCADIA
1733 Highland Oaks Dr.
Arcadia, CA 91006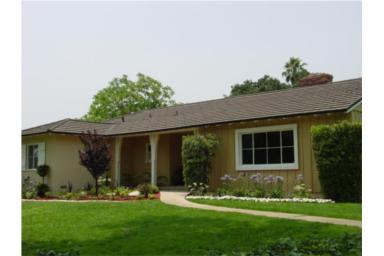 Price: $1,050,000 ($511 per sq. ft.)
Beds: 3
Baths: 2.25
Sq. Ft.: 2,055
Lot Size: 0.35 Acres
Decent looking home located in a great neighborhood. But at $511 per sq. ft., this listing is ridiculous. Larger homes on the same street have recently sold for less.
316 Laurel Ave.
Arcadia, CA 91006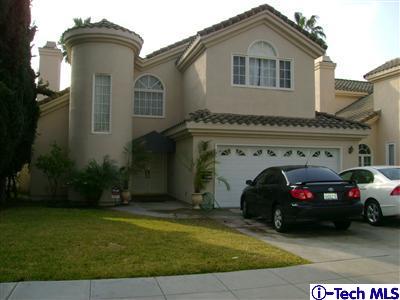 Price: $1,085,000 ($339 per sq. ft.)
Beds: 4
Baths: 4.5
Sq. Ft.: 3,201
Lot Size: 6,350 Sq. Ft.
$339 per square feet for a this home seems like a great deal until you find out how close it is to Monrovia and that the neighbor, 5 feet away, looms over your swimming pool. No wonder the seller is offering free vacations to anyone who tours the place.
South Pasadena
If you think Arcadia is expensive, then you've never been to South Pasadena. This city hovers North-East of the 110 Highway and, unlike many other cities in the SGV, its residents are determine to preserve its small-town culture and neighborhoods. Therefore, we won't see too many Spanish stucco boxes in this area.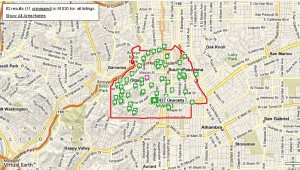 1124 Hope St.
South Pasadena, CA 91030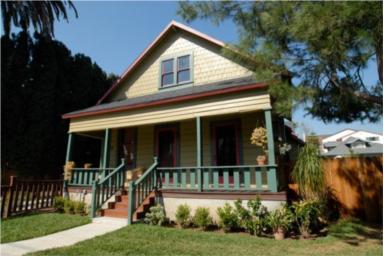 Price: $998,000 ($404 per sq. ft.)
Beds: 4
Baths: 3
Sq. Ft.: 2,470
Lot Size: 8,200 Sq. Ft.
A classic Victorian that has been completely gutted and remodeled. For $1MM you get to share the lot with a home behind you. But like I said, this is South Pasadena so don't be expecting too much more than Arcadia.
827 Oneonta
South Pasadena, CA 91030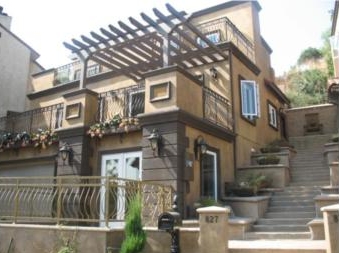 Price: $995,000 ($585 per sq. ft.)
Beds: 3
Baths: 2.75
Sq. Ft.: 1,700
Lot Size: 3,180 Sq. Ft.
This is one of the more interesting properties I've found in South Pas. A tri-level new construction in the hills. You get a view and… a new 58″ flat screeen TV!