Some of you might think that I purposely seek out undesirable overpriced properties in Arcadia for the sake of bashing them. This is absolutely not the case.
SavedbyGrace and I have profiled many homes that we love along with highlighting some of the best neighborhoods in the city. It just so happens that while many of these properties are great, they are not worth the $1MM+ price tags that come bundled with it!
I will go ahead and profile one of the newest Arcadia listings. Listing price? A cool $980,000.
1031 Loma Verde Dr.
Arcadia, CA 91006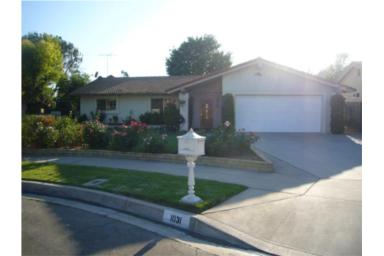 Price: $980,000 ($450 per sq. ft.)
Beds: 4
Baths: 1.75
Sq. Ft.: 2,180
Lot Size: 10,112 Sq. Ft.
A decent sized home sitting on 10,112sf of land. From the photos it looks well maintained and 9 out of 10 local Realtors would tell you that its North-of-the-210 location commands at least $900k – $1MM.
Except for one thing – It's virtually standing on top of that freeway!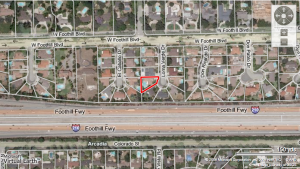 This is the third listing the past week that features freeway-loaded properties. Are these sellers just realizing that the market is tanking and their properties will be significantly impacted?
The current owner bought this home back in 2004 for $758,000. Now he's trying to unload it for a $222,000 premium. Unfortunately, he's a little late to the party and I expect to see multiple price reductions in the near future.
This home isn't worth more than $700,000 ($321/sf). With an adjustment back to 2002/2003 prices, $650,000 ($298/sf) seems like a realistic value 2-3 years from now.