Today's new listing is a property that, for the right price, would be a decent home. Although it backs up against Michillinda, you get decent living space, a 10,400sf lot and what looks like a floor plan that can be worked with. Of course, the asking price of $788,000 rubbish….
1151 Drake Rd.
Arcadia, CA 91007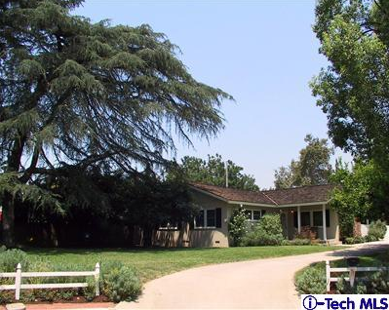 Price: $788,000 ($485/sf)
Beds: 3
Baths: 2
Sq. Ft.: 1,626
Lot Size: 10,400 Sq. Ft.
Unlike most properties that slowly appreciated in value between 1996 and 2003, this one got an early start on the bubble:
Sales History
Sep. 1998 $310,000 ($190/sf)
Apr. 2000 $400,000 ($246/sf)
July 2002 $486,000 ($299/sf)
The last 2 owners made approximately $90,000 after two years of ownership. The current seller is aiming for a $302,000 profit after just 6 years! If this was 2006, I would have no doubt that this home would sell between $800 – 900k. Well, that is no longer the case and a $485/sf asking price for this 57 year old home unrealistic.
Straightline appreciation from 2002 gives us the following values:
3%    $580,309    ($357/sf)
4%    $614,945    ($378/sf)
5%    $651,286    ($401/sf)
6%    $689,400    ($424/sf)
My suggestion? List the property at $600k and allow the knife catchers or sideliners bid up the finals sales price. This is a sure way to get a quick sale and still walk away with a sizable profit.