2 E Longden Ave.
Arcadia, CA 91006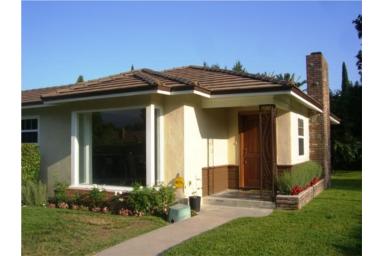 Price: $799,000 ($519/sf)
Beds: 3
Baths: 2
Sq. Ft.: 1,539
Lot Size: 8,370 Sq. Ft.
During a normal housing market, rundown properties could be bought for cheap and flipped for a premium after proper rennovations. When we're in a frenzy bubble era, "flipping" usually meant buying a home and putting it back in the market 3 months later. As seen from here, the folks who actually tried to upgrade properties during irrational times are left in the dust.
Sales History
Jun 1993 $240,000 —
Feb 1996 $225,000 -2.4%/yr
Aug 2005 $660,000 12.0%/yr
May 2007 $708,000 4.0%/yr
After spending a good chunk of money on the "Birch" hardwood floors, appliances, new floor plans, ect… It is now listed for $91,000 over last year's purchase price. After paying out 6% for commissions, I doubt there will be much profit left in the sale.
Using the 1996 sales price of $225,000 as our base, we get the following valuation:
$225,000 after 12 years of appreciation

3%    $320,796    ($208/sf)
4%    $360,232    ($234/sf)
5%    $404,068    ($263/sf)
6%    $452,744    ($294/sf)
7%    $506,743    ($329/sf)

Currently listing for $799,000 ($519/sf)
Based on the $506k value, do you think the flipper's upgrades are worth this listing's $300k premium? Located on the corner of Longden Dr. and Santa Anita Blvd., I expect this home to drop like a dead weight.
**Update**
Here is the requested aerial photo. Great location!