Before we get started on the next post, I just wanted to point out the Comment Tracker on the right-side of this site. It has been reset to reflect on the current month's comments. It's more for entertainment than anything else but perhaps SavedbyGrace will reward the monthly top commenter(s) with some free goodies.
**Our sharp-eyed reader has pointed out that this property is, in fact, part of the El Monte School District. Thank you!**
3119 S. 8th Ave.
Arcadia, CA 91006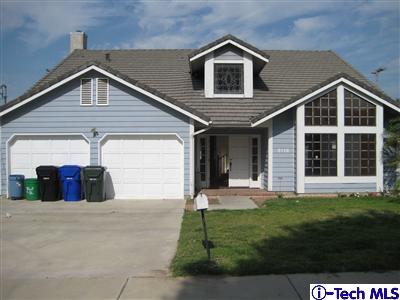 Price: $639,900 ($221/sf)

Beds: 3
Baths: 2
Sq. Ft.: 2,898
Lot Size: 8,902 Sq. Ft.
This is an REO property located on the border of Arcadia and Monrovia. The listing claims that it's part of the the Arcadia school district but I would definitely double check before even considering this home. Heck, take a look at its location and you will have to double check the city.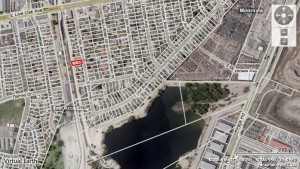 From the listing:
REO – Lender Owned Property. Sold As Is, Where Is, And With All Its' Faults. No Warranties Expressed Or Implied!
Despite its large size of 2,898sf, $639,900 is asking way too much for this property. Take a closer look at the following aerial photo and tell me what that 'runway' is behind the back yard. Possibly a drainage ditch? Yes, this property comes attached with many faults…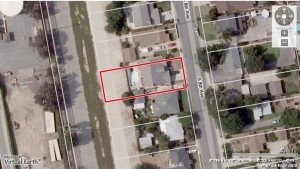 Sales history:
May 1995 $269,449 ($93/sf)
Mar 1996 $240,000 ($83/sf)
Jun 2005 $695,000 ($240/sf)
May 2008 $630,724 ($218/sf)
The 2005 buyer bought a home that was worth only a third of the price just 11 years earlier. If it weren't for the housing bubble, this property wouldn't go for more than $400,000. In addition to being old (although upgraded), it's located in a horrible location. Personally, I think $400k is still asking too much.
While the 1996 seller walked away with a $455,000 profit, the latest owner and now the bank(s) will be the biggest losers.
Evaluation based on the last 12 years of ownership:
3%    $342,183    ($118/sf)
4%    $384,248    ($133/sf)
5%    $431,006    ($149/sf)
6%    $482,927    ($167/sf)
7%    $540,526    ($187/sf)
You can definitely rent a nice home with better location and much cheaper than what it would take to carry a mortgage here.