220 E Sycamore Ave.
Arcadia, CA 91006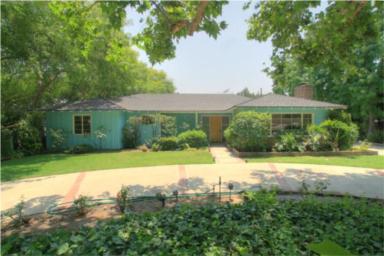 Price: $887,000 ($435/sf)
Beds: 4
Baths: 2.5
Sq. Ft.: 2,038
Lot Size: 0.27 Acres
Today's featured profile is at the request of an AHB reader. If you are ever interested in a property, feel free to shoot me a email with the address and Redfin link. I won't promise anything but we'll try our best to meet all requests.
This home is in need of 2 things:
Fresh coat of paint.
A new listing price.
Although the listing says this is located in the Highland Oaks area, it doesn't change the fact that it's bounded between a school/track field and what looks to be a commercial center to the South. Other than that, I'm a big fan of the circle driveway and lush landscaping.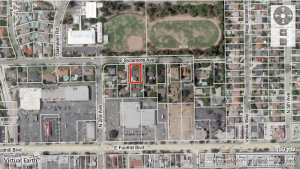 Valuing this property based on last sales price will be difficult because the current owners have lived in it since 1964! Their purchase price? $39,500. It must be nice to sit on $887k of paper equity.
Applying the standard appreciation table we get the following values:
After 48 years of ownership:

3%    $163,224    ($80/sf)
4%    $259,536    ($127/sf)
5%    $410,850    ($202/sf)
6%    $647,558    ($318/sf)
7%    $1,016,292    ($499/sf)
Not surprisingly, the 6% appreciation gives us $318/sf, a reasonable price for this property.
Of course, you can argue that "true" market value is what other comparable properties have sold for in the last several months. So here's one located on the East side of the race track and looks to be in much nicer condition:
400 Hillcrest Blvd.
Arcadia, CA 91006
On June 3rd, it sold for $950,000 ($359/sf).
Beds: 4
Baths: 3
Sqft: 2,644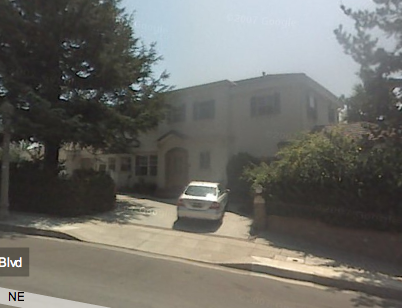 Based on $359 per square foot, today's property would be worth $731,642; about 12% more than the $647,558 value based on 6% appreciation. With the direction this housing market is taking, I'm almost certain that we'll be seeing over 12% drops over the next 2 years.
Would you rent for 2 years if it could save you a quarter million dollars?