For a while now I have estimated that Arcadia home prices will drop down to $250/sf for low-end condos, $300-350/sf for average single family homes and $400/sf in the most desirable neighborhoods. Of course, there are factors such at views, large lots, gated communities and property age that will command a premium beyond $400/sf.
Let's take a look at 2 properties today that have recently sold. They are great examples of where prices are heading:
725 Tiffany Terrace
Arcadia, CA 91006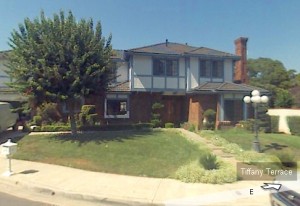 Sold For: $930,000 ($334/sf)
Beds: 4
Baths: 3
Sqft: 2,777
Year Built: 1985
We profiled this property back in February when AHB was just getting started. At the time, its DOM (days on market) was 101 and listed as a shortsale.
Sales History
Oct 18, 1996 $470,000
June 5, 2007 $1,038,000
June 6, 2008 $930,000

Listing History
Oct 28, 2007 $1,138,000
Nov 14, 2007 $1,080,000
Dec 18, 2997 $998,000
At $930,000, this home sold for $208,000 lower than the initial listing price of $1,138,000. There is even a possibility that the property never sold and was just taken back by the bank. What do you think?
The seller had put a  $109,500 down payment on this home and lost the entire thing. How many people can stomach that kind of loss?
So $334/sf to live borderline Monrovia is still pretty high but this property's history will drag down its neighborhood like a dead weight.
737 Sharon Rd.
Arcadia, CA 91007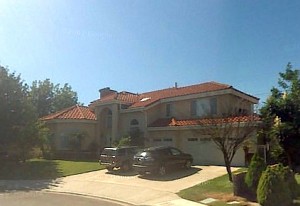 Sold For: $1,160,000 ($291/sf)
Beds: 4
Baths: 4
Sqft: 3,990
Built in 1991
This is a large home located in an Ok area; right off Baldwin Ave. and 3 blocks South of the Pavilions and 99 Ranch plazas. One of the great phenomenons during the housing bubble was large homes selling for more dollars per square feet than comparable smaller properties. In a normal market, more square footage should yield a lower dollars/sf asking price.
We have seen many large properties asking (and selling!) for over $400/sf. Today, at $291/sf, this home will no doubt run chills down someone's spine.
Sales History

Feb 10, 1993 $600,000 ($150/sf)
May 28, 1996 $542,500 ($135/sf)
Jan 14, 2000 $570,000 ($143/sf)
Jul 08, 2008 $1,160,00 ($291/sf)
I won't kid you though. Plenty of single family homes in Arcadia have sold for over $400/sf in the last 3 months. It will take 2-3 years for prices to fall within fundemental values and it will be interesting to see how low the outlying areas near Monrovia and El Monte will fall.