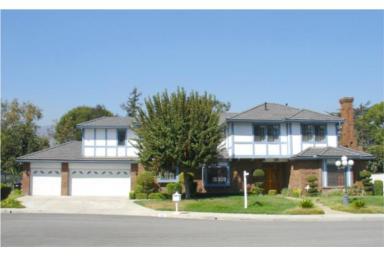 | | | | | |
| --- | --- | --- | --- | --- |
| Asking Price | $998,000 | ::: | Sq-ft | 2,777 |
| Purchased Price | $1,038,000 | ::: | Lot Size | 8,625 |
| Purchased Date | 06/05/2007 | ::: | Beds | 4 |
| Days on Redfin | 101 | ::: | Baths | 3 |
| $/Sq-ft | $359 | ::: | Year Built | 1985 |
| 20% Downpayment | $199,600 | ::: | Area | Near Monrovia |
| Income Required | $249,500/yr | ::: | Type | SFR |
| Est. Payment* | $5,046/month | ::: | MLS# | A07156761 |
*Estimated monthly payment assume 20% down, 30-yr fixed @ 6.50%
Here we have another flip gone wrong. It was very tempting for speculators to take part in the bubble when housing prices were ballooning at the alarming rate of yesteryears. This flipper was late to the game and have since lost a chunk of their downpayment and counting. How much will you think they'll lose when it's all said and done?
Sales History
Oct 18, 1996 $470,000
June 5, 2007 $1,038,000
1st Mortgage $778,500
2nd Mortgage $150,000
Downpayment $109,500
Recent Listing History
Oct 28, 2007 $1,138,000
Nov 14, 2007 $1,080,000
Dec 18, 2007 $998,000
This flipper ignored signs of the struggling market and bought this flip with just over a hundred grand downpayment last summer. Delusional with promises of never ending double-digit growth, they put this house on the market with new flooring after just 4 months with a $100,000 premium. Just 2 weeks after that, news of the troubled market must have finally scared them and the asking price dropped by $58,000 in hopes of breaking even after fees. By December, it's still on the market so they proceed to reduce it by another $82,000 to push for a sale.
It's been 6 weeks since the last price reduction and there's no end in sight. This is now listed as a short sale subject to final lender approval. My crystal ball says there's another price reduction coming up soon if they really want to move this property. In this case, the specuvestor gets burned because they put down money and the bank will also lose because the property is no longer worth what they paid just a few months ago.
If you made almost a quarter of million dollars a year, would you plunk down $200k on a $1million dollar property off 8th street near Monrovia? If you had to pay over $5,000 per month in mortgage payments (excluding property taxes, insurance, maintenance etc), is this the kind of house you picture yourself living in? Yeah, I didn't think so either.