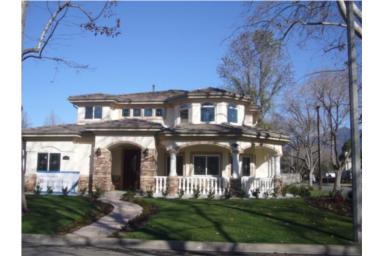 | | | | | |
| --- | --- | --- | --- | --- |
| Asking Price | $1,738,000 | ::: | Sq-ft | 3,954 |
| Purchased Price | $788,000 | ::: | Lot Size | 9,417 |
| Purchased Date | 08/23/2006 | ::: | Beds | 5 |
| Days on Redfin | 32 | ::: | Baths | 5.5 |
| $/Sq-ft | $440 | ::: | Year Built | 2008 |
| 20% Downpayment | $347,600 | ::: | Area | Santa Anita |
| Income Required | $434,500/yr | ::: | Type | SFR |
| Est. Payment* | $8,787/month | ::: | MLS# | A08015473 |
*Estimated monthly payment assume 20% down, 30-yr fixed @ 6.50%
"THIS MAGNIFICENT BRAND NEW CUSTOM BUILT ARCADIA ESTATE IS A SHOWCASE OF LUXURY, TOP QUALITY WITH EXQUISITE DESIGN AND IMPECCABLE CRAFTSMANSHIP. 5 SUITES, 2 DOWN STAIRS. MASTER SUITE HAS JACUZZI TUB, MAKE UP STATION AND UNIQUE BALCONY. GOURMET KITCHEN WITH SEPARATE WOK KITCHEN AND CENTER ISLAND. WET BAR IN FAMILY ROOM. ELEGANT HIGH CEILING ENTRY HAS CRYSTAL CHANDELIER. MANY MORE UNIQUE AMENITIES, TOO MANY TO LIST"
Many realtors like to write in the extremely annoying ALL CAPS format and it just drives me bananas. I'm not a realtor so I don't know the reasoning behind it, but I suspect that they think it's attention grabbing. To me it's just a pain to read because I feel like they're screaming at me with a loudspeaker.
$1,738,000 (asking price) – 6% commission – $788,000 (purchase price) -$889,650 (construction costs @ $225.sqft) – $56,880 (carrying cost @ $3160/month x 18 months) = approx. -$100k in the red
Purchase Price $788,000
Purchase Date 08/23/2006
1st Loan $500,000
Downpayment $288,000
This is a self-declared "custom built Arcadia estate" so I ask the question, what makes a house custom and what makes it an estate? Is a non-track home floor plan enough to qualify as custom? Or does it require designer paint, a gourmet kitchen, pergo floors, berber carpet and other extras to make the cut. Also what makes an estate an estate? Dictionary.com says it's "A landed property, usually of considerable size."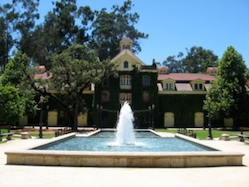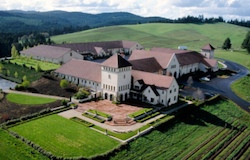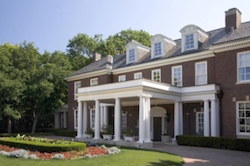 These are the images I get when I Google "estate" and this particular listing looks nothing like them. Maybe I'm too dense and missed it, but what "unique amenities" does this McMansion have over other McMansions? Is it the gourmet kitchen with center island or the unique balcony?
Here's yet another flipper who bought during the height of the boom in 2006 and rebuilt this brand spanking new McMansion for profit losses. As some of our readers have pointed out, the seller may be more or less underwater depending on their financing options, construction costs and other factors. However, with the general assumptions above, they're already $100,000 in the red if they manage to get their asking price at $440/sqft.
Over the past week and a half we've document flip after flip that took about one and a half years from the original purchase to its first listing of the finished house. That's not exactly a quick turn around time and to add salt on the wound, these McMansions could be on the market for quite some time. Salt on the wound…ouch.