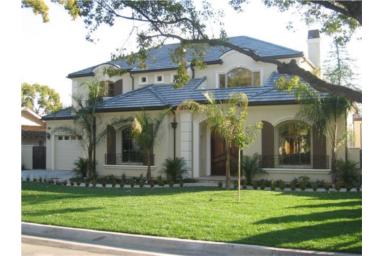 | | | | | |
| --- | --- | --- | --- | --- |
| Asking Price | $1,999,000 | ::: | Sq-ft | 4,450 |
| Purchased Price | $779,000 | ::: | Lot Size | 9,840 |
| Purchased Date | 11/03/2006 | ::: | Beds | 5 |
| Days on Redfin | 45 | ::: | Baths | 4.5 |
| $/Sq-ft | $449 | ::: | Year Built | 2008 |
| 20% Downpayment | $399,800 | ::: | Area | Santa Anita |
| Income Required | $499,750/yr | ::: | Type | SFR |
| Est. Payment* | $10,107/month | ::: | MLS# | W08008865 |
*Estimated monthly payment assume 20% down, 30-yr fixed @ 6.50%
Welcome back to another week at Arcadia Housing Blog. Today I will continue to document yet another empty, equity burning McMansion. Like #3 from last week, this brand new construction is also listed at $1,999,000. Except for the architectural style of the house, it's very similar to 415 W. Palm Drive with the exact same listing price and number of bedrooms and bathrooms. Both were purchased in mid-late 2006, have similar lot square footage and were torn down to build McMansions of almost identical size for the same asking price.
$1,999,000 (asking price) – 6% commission – $779,000 (purchase price) -$1,001,250 (construction costs @ $225.sqft) – $55,520 (carrying cost @ $3470/month x 16 months) = approx. $43k profit
Purchase Price $779,000
Purchase Date 11/03/2006
1st Loan $623,200
2nd Loan $77,900
Downpayment $77,900
This is starting to get old, but it is what it is – another property bought at the peak of the bubble in 2006, only to be torn down for a McMansion put up for sale in late 2007 or early 2008. It took many months to get this house back on the market. Although experienced flippers can gauge the time it takes to acquire the necessary permits, construction costs and time, many fail to react to market conditions and choose to live in denial. See no evil, speak no evil, hear no evil – everything must be okay…right?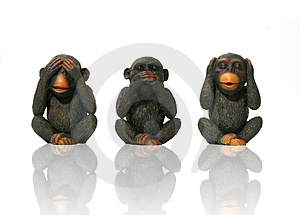 Since 2006, the market has taken a drastic turn and it's not a good one for flippers. In the past, new homes typically lead the way in price reductions and I see no reason for it to be different this time around. Once their prices start to give way, the older, less desirable resale homes will be forced to come to terms. This however does not start to occur until flippers recognize and accept the situation. The snowball is already rolling down the mountain and it will only be a matter of time before it reaches a critical mass. These sellers are in the same boat as all the others who are also hoping to find a knife-catcher to bail them out. From the looks of it, most of Arcadia is still in the late denial stage.
To be consistent, I've maintained the same assumptions and proceeded with the same calculations for this property as I have with the others in this series. Thanks to reader llking for pointing out that I did not account for the construction loan. If they don't have investors with cash and did in fact take out a loan, then these folks could already be underwater. This is a likely scenario, but since I cannot confirm the financials of the construction loan, I will leave it out.
Of course, the mortgage industry was still doing plenty of silly free lending with very none to low downpayments back in 2006 so their carrying costs could be much lower if they used an option ARM of some sort. Unfortunately for them, there is only going to be more and more competition on the market and prices still need to go much lower. TheArcadian reported in yesterday's Inventory and Market Report that volume and foreclosures both rose while median sales price dropped 13% in just one month.
Are you still in denial?