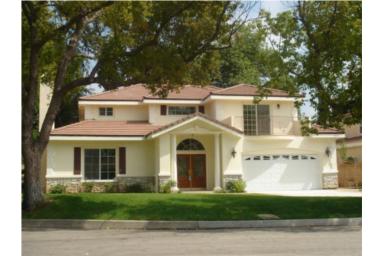 | | | | | |
| --- | --- | --- | --- | --- |
| Asking Price | $1,280,000 | ::: | Sq-ft | 3,150 |
| Purchased Price | $480,000 | ::: | Lot Size | 7,440 |
| Purchased Date | 11/21/2003 | ::: | Beds | 4 |
| Days on Redfin | 56 | ::: | Baths | 4.5 |
| $/Sq-ft | $406 | ::: | Year Built | 2007 |
| 20% Downpayment | $256,000 | ::: | Area | Baldwin Stocker |
| Income Required | $320,000/yr | ::: | Type | SFR |
| Est. Payment* | $8,090/month | ::: | MLS# | W08004196 |
*Estimated monthly payment assume 20% down, 30-yr fixed @ 6.50%
$1,280,000 (asking price) – 6% commission – $480,000 (purchase price) -$598,500 (construction costs @ $190/sqft) – $103,785 (carrying cost @ $2,035/month x 51 months) = approx. $21k profit
Purchase Price $480,000
Purchase Date 11/21/2003
1st Loan $322,000
Downpayment $158,000
This is as cookie-cutter and boring as it gets. Another custom home with granite this and granite that built on a postage stamp size lot. It even says right in the description that it's "super-sized" so why did they overbuild this McMansion on such a small piece of land? The livable space is almost half the size of the entire lot.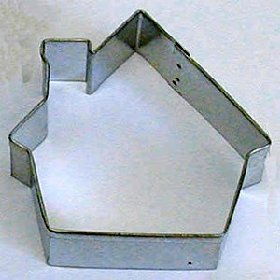 These sellers bought earlier in the game so they have a bigger cushion than the others we've profiled who didn't get into the game until 2006. This house doesn't seem to have as many lavish extras and the interior actually looks quite cheap so they probably had it built for under $225/sqft. I will assume construction costs of approximately $190/sqft.
Since this was purchased back in 2003 and isn't considered a turnaround flip, they made many months of mortgage payments. Luckily for them, payments were just ~$2k/month so carrying costs didn't kill them. However, they didn't complete construction of this McMansion until the very end of 2007 and missed the golden period to get top dollar. At $406/sqft, it's still a fairly high price, but at $1,280,000 it's considerably cheaper than some of the other pricer McMansions we've profiled in this series.
They've held their ground with the asking price for 56 days, how many more days will they go before the first price reduction? Yes I say first because there could very well be multiple reductions before a transaction is made as more brand new McMansions come on the market. This concludes our series on Empty McMansions. I hope you've enjoyed the relevant property profiles and return for more schadenfreude as we continue to document the local real estate market.