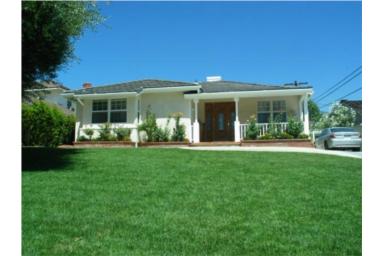 | | | | | |
| --- | --- | --- | --- | --- |
| Asking Price | $980,000 | ::: | Sq-ft | 1,914 |
| Purchased Price | $733,000 | ::: | Lot Size | 7,344 |
| Purchased Date | 07/05/2005 | ::: | Beds | 4 |
| Days on Redfin | 17 | ::: | Baths | 3 |
| $/Sq-ft | $512 | ::: | Year Built | 1948 |
| 20% Downpayment | $196,000 | ::: | Area | Peacock Village |
| Income Required | $245,000/yr | ::: | Type | SFR |
| Est. Payment* | $4,955/month | ::: | MLS# | A08031233 |
*Estimated monthly payment assume 20% down, 30-yr fixed @ 6.50%
"ARCADIA SCHOOL DISTRICT. FACING SOUTH. GORGEOUS HOME LOCATED ON A GREAT STREET IN THE PEACOCK VILLAGE, PRESTIGIOUS AREA, NICE NEIGHBORHOOD. THE HOUSE IS ELEVATED ABOVE THE STREET LEVEL AND HAS GOOD CURB APPEAL. UPGRADED, PERMITTED ADDITION AND PERMITTED PATIO WERE ALL COMPLETED IN 2007, NEW ROOF, NEW KITCHEN CABINETS, COUNTER AND APPLIANCES. .. LOTS OF MORE TO SEE. LIVING AREA IS 1914 S. F. , SPACIOUS, 4 BED RMS, 3 FULL BATH RMS, 2 STES. , GREAT OPEN FLOOR PLAN, VERY BRIGHT & AIRY, REAL HARDWOOD FLOOR THOUGH OUT. CENTRAL AIR. DETACHED 2 CAR GARAGE, PLENTY DRIVEWAY PARKINGS. EXCELLENT LOCATION, EASY ACCESS TO 210 FWY."
Here we go again with the ALL CAPS SCREAM AT YOUR POTENTIAL BUYERS signature realtor-speak. There has been much discussion among some of our readers lately regarding the realtor's commission – who pays, how much to pay and why pay at all? Realtors are suppose to help their clients buy or sell a home and act in their best interest, but too often do we see the agents act in their own interest instead.
I'm always leery when interior pictures are missing because common sense tells me if it looks good, the seller would want to show it off. No photos of the inside usually equates to a bad, probably outdated interior. This particular realtor only put up one exterior picture of this property despite the recent renovations. That's a shame because potential buyers won't be able to see the seller's new permitted additions, kitchen and patio.
Purchase Price $733,000
Purchase Date 07/05/2005
1st Loan $533,000
Downpayment $200,000
Listing Price History
March 2nd, 2008 $948,000
March 3rd, 2008 $980,000 (+$32k)
Yesterday we profiled a wishful seller who wanted to make 25% return on investment without doing a single thing to the property. That property, while expensive, was going for $369/sqft. Today we have yet another wishful seller who's looking for a whopping $512/sqft. On top of that, they actually raised the asking price a day after the house was put on the market.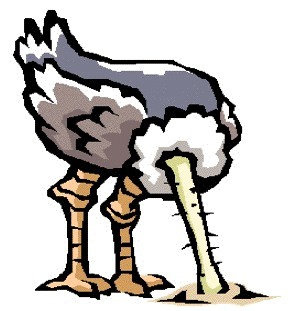 This property was purchased in the summer of 2005 for $733,000 and was put on the market with some additions and upgrades for a $215,000 premium after two and a half years. That sounds a bit steep and unless they've been living with their head in the sand for the past year, they know housing has taken a turn for the worse and isn't going to rebound anytime soon. Apparently these folks have been living under a rock because they decided to increase the asking price by another $32,000 to $980,000 in this dying RE market.
Other 4/3 single family homes in Arcadia are renting for about $2750, but this home is in the prestigious Peacock Village so let's say that commands a 20% premium – putting it at $3300/month rent. Applying that to a gross-rent-multiplier of 180 would place this property's value at $594k or 40% lower than the current asking price. Even if you gave it a higher GRM of say 200 or 220, it would still only be worth $660k or $726k, respectively. Best case scenario, it's overpriced by about a quarter of a million dollars. Yikes!
This seller and their realtor are clearly at a disconnect with the market and raising the asking price certainly isn't a good way to get out of this bind. Got any advice for these folks?