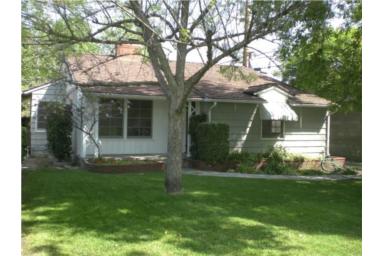 | | | | | |
| --- | --- | --- | --- | --- |
| Asking Price | $775,000 | ::: | Sq-ft | 1,452 |
| Purchased Price | $343,000 | ::: | Lot Size | 9,000 |
| Purchased Date | 10/13/2000 | ::: | Beds | 2 |
| Days on Redfin | 2 | ::: | Baths | 1.75 |
| $/Sq-ft | $534 | ::: | Year Built | 1948 |
| 20% Downpayment | $155,000 | ::: | Area | Peacock Village |
| Income Required | $193,750/yr | ::: | Type | SFR |
| Est. Payment* | $3,918/month | ::: | MLS# | A08049960 |
*Estimated monthly payment assume 20% down, 30-yr fixed @ 6.50%
Last week we profiled a short sale on this same street for $699k. It's also a 2bed/1.75 bath single family residence with similar square footage; that makes it a direct comparison to today's profiled property which is asking for a 10% premium. The sellers aren't offering anything extra over this comp for the extra $76k and shows how they are still ignoring the market forces.
Purchase Price $343,000
Purchase Date 10/13/2000
Loan $185,000
Downpayment $158,000
These homeowners had a substantial downpayment when they purchased the property before the boom and don't appear to be flippers, but that doesn't negate the fact that their house is way over priced. At $534/sq-ft, it's more expensive than most homes in Arcadia. The structure is clearly dated with no renovations or updates whatsoever. I don't know about you, but I need more than just fresh paint and new carpet to win me over for a property.
With a 2 bedroom house around the corner renting for just $1,695/month, this property has a GRM of 457! It was purchased less than 8 years ago for just $343k. At 3 and 4 percent annual appreciation/inflation, this property would be worth $434,502 and $594,646 respectively. All things considered, I don't understand how they can price it at $775k and realistically expect to get a sale at this price. If they do, they should feel really lucky to have found a sucker to bail them out.