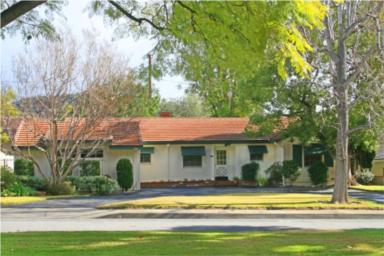 | | | | | |
| --- | --- | --- | --- | --- |
| Asking Price | $898,000 | ::: | Sq-ft | 1,978 |
| Purchased Price | $1,140,000 | ::: | Lot Size | 9,750 |
| Purchased Date | 08/09/1991 | ::: | Beds | 3 |
| Days on Redfin | 77 | ::: | Baths | 2.5 |
| $/Sq-ft | $454 | ::: | Year Built | 1952 |
| 20% Downpayment | $179,600 | ::: | Area | Highlands |
| Income Required | $224,500/yr | ::: | Type | SFR |
| Est. Payment* | $4,540/month | ::: | MLS# | A08010257 |
*Estimated monthly payment assume 20% down, 30-yr fixed @ 6.50%
By now, almost everyone has heard of the subprime woes and the strain it's putting on the housing market. On top of that, many housing blog readers and informed investors are also aware of the wave of Alt-A option loans that is ripe to hit the fan over the next few years. If you don't know what I'm talking about, I suggest you read this post and familiarize yourself with the facts. It's no surprise that exotic financing played a big part in the creation (and decline) of the current housing crisis, but it never ceases to amaze me how we repeatedly fail to learn from our mistakes.
Adjustable rate mortgages (more commonly known as ARMs) and other option loans are not new to the financial world and were used in previous bubbles, albeit not to the extent of which they were utilized during the current bubble. Interest-only (IO) loans were rare, but not completely unheard of. The lack of a [substantial] downpayment was also present in previous bubbles as well. Yet despite all the signs and known risks of said lending, the bubble participants still gleefully jumped in.
Today's property depicts how buying at the wrong time at inflated prices is a horrible financial decision. Let's take a look at the numbers.
Purchase Price $1,140,000
Purchase Date 08/09/1991
Loan $1,115,000
Downpayment $25,000
This seller bought at the height and tail-end of the 1980s boom with just a 2% downpayment. Seventeen years later, the same property is on the market with an asking price of $898,000. I can't imagine being in the seller's position. They've made hundreds of thousands of dollars in mortgage payments over almost 2 decades and will lose more than just the $242k price difference if they get their asking price. On top of the mortgage (*ahem* rent) that they've paid to the bank, they also had to shell out money for maintenance, insurance and property taxes. I won't even get into the lost income from the money they could have made with the downpayment or the thousands upon thousands of dollars they could have saved if they bought when prices were more in-line with the fundamentals.
Today's homedebtors will be in an even worse situation than these sellers because these sellers were able to wait out the decline and refinance as interest rates dropped. That allowed them to keep their homes even though they were underwater. This time, interest rates are already so low that there isn't much room to move. Helicopter Ben's slashing of the Fed fund rate has failed to lower mortgage rates by much, if any. As we face the oncoming rate resets of the option loans, struggling homedebtors will find themselves cornered and forced to sell at whatever cost. For all the ones who had little to no downpayment, it will be the banks' lost.