303 Joyce Ave.
Arcadia, CA 91006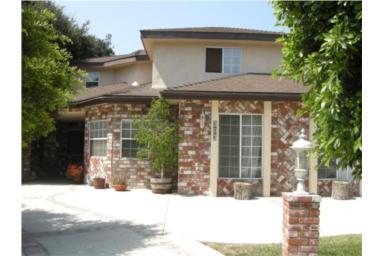 Price: $999,000 ($301 per sq. ft.)
Beds: 4
Baths: 5
Sq. Ft.: 3,324
Lot Size: 8,999 Sq. Ft.
At first glance, this home seems like a great deal. $1MM for a 3,324sf "custom-built" 2003 McMansion. Aside from the usual overbuilt living area, this owner opted for more garage space:
There is a 4 car detachable garage with the add-on full bath and can easily add a one bedroom complex to the property.
But there's always a catch, isn't there?
#1 – Property is overbuilt.

If you take a look at the aerial, there's virtually no green yard left. Concrete driveways dominate the leftover open space on this property.
#2 – Location, Location, Location
I guess one lucky buyer will be able to enjoy soothing sounds from the 210hwy.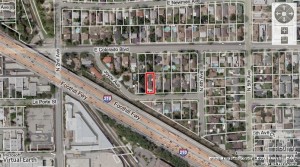 I find that valuing these types of properties very difficult due to its proximity to the freeway. I am certain that the lower dollars per square foot will attract certain buyers. Even at $250/sf, we're looking at a sales price of $831,000. Would you spend that much money to live next to the 210?