It was by coincidence that I  profiled 4 freeway-loaded properties this week. We did not go out of our way to find them and they are all new or refreshed listings. So it did not surprise me to find another unfortunate seller on the market. 13 days running… any guess when the first price drop with come?
Oh My Poor Katherine
750 Katherine Ln.
Arcadia, CA 91006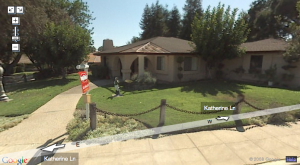 Price: $850,000 ($392 per sq. ft.)

Beds: 3
Baths: 2
Sq. Ft.: 2,169
Lot Size: 9,620 Sq. Ft.
Oh poor poor Katherine indeed. This seller purchased the home back in 2006 for $800,000. They put 20% down and took on a conventional 30-year mortgage. Unfortunately, prudent borrowing will not save this family from losing money on their home.
At $850,000, this seller will most likely break even on their purchase (minus 2 years' interest payment). To purchase an overpriced property sitting next to the freeway was a bad decision: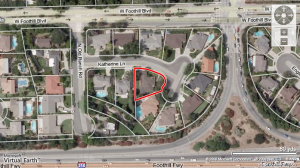 My Evaluation:
$300/sf – $650,700
$270/sf – $585,630

At minimum, this home is $200,000 overpriced.
Other freeway profiles from this series: