Condos and townhomes are attractive to home buyers because they offer more living square footage per dollar and generally require less exterior maintenance. This is perfect for those who have no desire to maintain a 3,000sf yard or worry about landscaping. Of course, the responsibility of maintenance in condos is paid through HOA fees; so it's not exactly free.
Unfortunately, there are drawbacks to living in attached or densely built detached units; the lack of privacy. Poorly designed units will have windows facing each other or lack proper sound insulation. I, for one, would not want to hear my neighbor's garage open and close every time they arrive or leave.
So you give up privacy, lot size and must pay monthly HOA fees. Doesn't it make sense that condos should be valued lower than single family homes?
42 GENOA St #A
Arcadia, CA 91006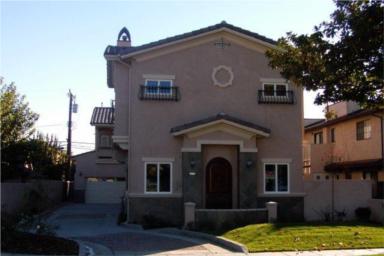 Price: $748,000 ($404 per sq. ft.)
Beds: 3
Baths: 2.5
Sq. Ft.: 1,851
Property Type: Attached, Townhouse
Year Built: 2008
Association fees: $95
This is your typical Arcadia townhome. Buyers love them because they are newer and, at one time, much cheaper than comparable single family homes. Builders love them because dense properties are cash cows. Overall, units cost less to build so return on investment is high.
Take a look, incredibly packed and I'm almost certain your bedroom windows are overlooking the townhomes next door: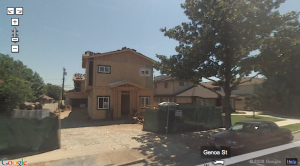 This developer is late to the game and I'm sure they are hoping a knife catcher bails them out. Just 3 blocks East are two similar-sized units that recently sold for much less than the asking price of $748,000 ($404/sf).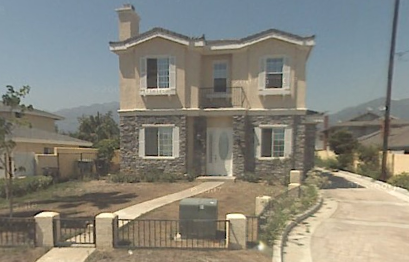 Sold on 6/26/2008 for $620,000 ($304/sf)
Beds: 3
Baths: 4
Sqft: 2,040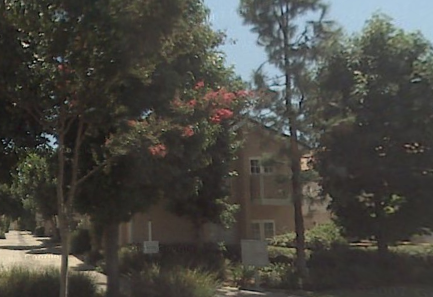 Sold on 4/29/2008 for $642,000 ($338/sf)
Beds: 4
Baths: 3
Sqft: 1,896
Year Built: 1990
Using these two properties as our comparable valuations, we get:
Currently listing for $748,000 ($404 per sq. ft.)

$304/sf = $562,704
$338/sf = $625,638
Although I'm sure these two properties aren't 100% comparable to 42 Genoa, I would not hesistate to say it is around $75,000 to $100,000 overpriced. Of course, I can already see an uninformed buyer swooping in and buying this townhome for $700k+.