48 W Le Roy Ave.
Arcadia, CA 91007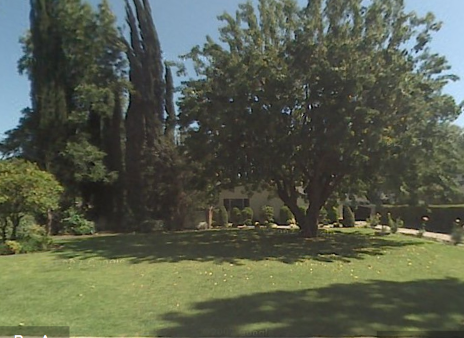 Price: $1,300,000 ($754/sf)
Beds: 4
Baths: 2
Sq. Ft.: 1,725
Lot Size: 0.44 Acres
This seller did not provide any photos so I'm unable to comment on the physical condition of the home.  All we have for now is a street photo (above) and the following description:
Incredible Value!! One of the best Million Dollar Area. Warm, Cozy home with wood laminating and tile through out. Great back yard with sparkling and gated pool. Guest House over looking the pool and Jacuzzi. This property is good for investor who wants to get immediate income or Built your own Dream Home.
This is a direct copy and paste. The strange use of capital letters and grammar mistakes belong exclusively to the agent. My writing isn't great but for a potential $39,000 in commissions (3% x $1.3MM), I would make sure this listing is at least presentable.  Hey, maybe the Realtor even knows this is a WTF asking price and no one in their right mind would purchase the 88 year old property for $1,300,000, a whopping $754/sf.
Although here is nothing to indicate that this home was recently remolded or even upgraded, the property looks to be well maintained and shows a lot of potential.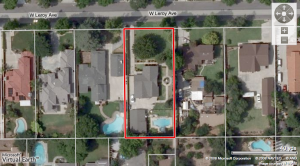 People who tell you that it's okay to buy now if you plan to hold it for 5-7 years are like the Wall Street idiots who forget any event that is over 4 months. Take a look at the sales history:
Dec. 1988 $500,000
May 1994 $450,000 -1.9%/yr
The 1988 buyer waited 6 years after buying near the peak of that era's bubble. The result? He lost $50,000 plus several years of paid interest. That was just a 10% loss… can you imagine current buyers who are facing 25-40% price declines?
Using the '94 sales price, here is my valuation of 448 W. Le Roy:
3%    $680,665    ($395/sf)
4%    $779,254    ($452/sf)
5%    $890,969    ($517/sf)
6%    $1,017,407  ($590/sf)
At nearly half an acre and sitting on a half decent street, I can see someone purchasing this property for around $1,000,000; it's fundemental value is obviously a lot less. Essentially, you will be acquiring a large piece of dirt… perfect for another Arcadia McMansion.