Redfin has an excellent feature called "Inventory and Housing Trends." The data is city-specific and gives us a good idea of where home prices are heading. The data below is specifically for Arcadia, California and basically supports what we've been stating all along. Arcadia home prices are under heavy pressure from increasing inventory, rising foreclosures and low-affordability.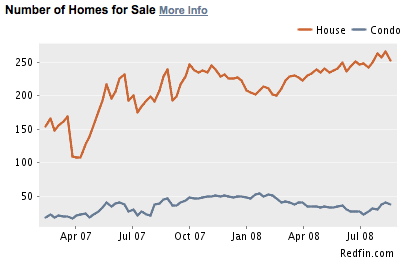 Inventory has essentially more than doubled since April of 2007. This is what happens when people are forced to sell their homes due to exploding ARMs, weak job market and just simply being underwater on their mortgage.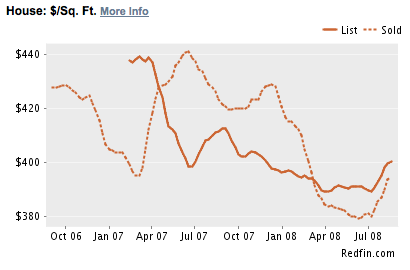 I suspect that we will break through the $350/sf mark for single family homes by the end of 2008.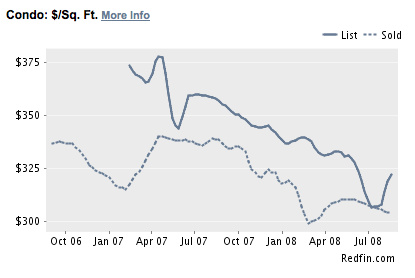 All those PUDs, condos and condo conversions will be hurting next year once the median is comfortably below $300/sf.
If these charts weren't dismal enough, here's my chart tracking the increasing number of Arcadia foreclosures over the last 6 months.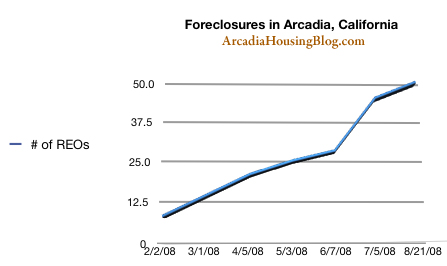 These are basically the first Arcadia-specific charts I've posted since arcadiahousingblog.com was launched. We have dozens of charts and graphs for Los Angeles county but historical city-specific data is always difficult to come by. Now that we have them, I hope all you readers will find the information useful!