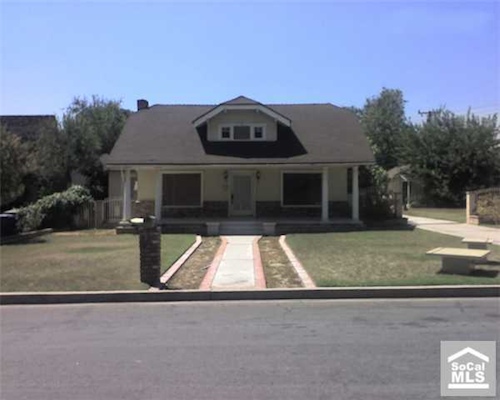 | | | | | |
| --- | --- | --- | --- | --- |
| Asking Price | $1,392,000 | ::: | Sq-ft | 1942 |
| Purchased Price | $1,230,000 | ::: | Lot Size | 26,414 |
| Purchased Date | 02/21/2007 | ::: | Beds | 3 |
| Days on Redfin | 75 | ::: | Baths | 2 |
| $/Sq-ft | $717 | ::: | Year Built | 1922 |
| 20% Downpayment | $278,400 | ::: | Area | Near Monrovia |
| Income Required | $348,000/yr | ::: | Type | SFR |
| Est. Payment* | $7,038/month | ::: | MLS# | S515166 |
*Estimated monthly payment assume 20% down, 30-yr fixed @ 6.50%
"BUILD A DREAM HOME on this large lot"
"APPROVED City Architectual Plan to build a Single Family Home of over 8000sq feet
"Great opportunity for a Developer"
Here we have an 86 year old SFR on sale at $717/sqft. It wasn't quite as high as the $952/sqft we saw last week, but it's not much better. This is failed flip is being positioned as a great investment opportunity with the already approved city plan to build a mcmansion. If it's such a great opportunity, why not keep the property and move ahead with it?
Purchase Price $1,230,000
1st Mortgage $984,000
2nd Mortgage $246,000
Downpayment $0
This property was purchased a year ago for $1.23MM at 100% financing and re-listed for sale 10 months later for $1.85MM (a $620k profit just for approved city plans?). Just 6 days after the initial listing, the asking price dropped to $1,392,000 (a $458k reduction). Oops, someone must have forgotten to check the comp listings. How many days before the next price drop?
There does not appear to be any improvements done to the property. I suspect that this property was originally bought to be a standard SGV flip – tear down, rebuild and sell for profit. Unfortunately for the seller, it took longer than anticipated for the city to approve the plans for the monstrous 8000sqft house. Combine that with the market downtown and the investor is left with nothing more than a burnt investment. It's toast.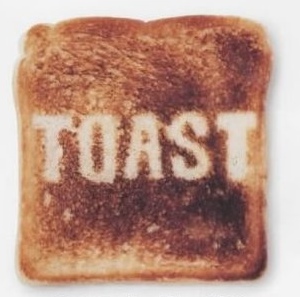 Luckily for the seller, they have not yet bulldozed the house. He can still attempt to sell the property as is, but after 75 days it's still on the market. Do you think the $1,392,000 asking price is a random number? This is probably the amount the seller needs to get out without being burned. I wonder if they're still making payments on it.
Given the large lot size, I might pay a third of the asking price. But then again, 6th Street is getting awfully close to Monrovia so maybe not. What would you pay for this property in today's market?