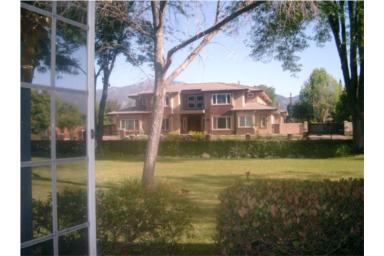 | | | | | |
| --- | --- | --- | --- | --- |
| Asking Price | $1,888,000 | ::: | Sq-ft | 1,757 |
| Purchased Price | $1,350,000 | ::: | Lot Size | 0.58 acres |
| Purchased Date | 01/04/2008 | ::: | Beds | 3 |
| Days on Redfin | 2 | ::: | Baths | 2 |
| $/Sq-ft | $1,075 | ::: | Year Built | 1949 |
| 20% Downpayment | $377,600 | ::: | Area | Santa Anita |
| Income Required | $472,000/yr | ::: | Type | SFR |
| Est. Payment* | $9,546/month | ::: | MLS# | A08047321 |
*Estimated monthly payment assume 20% down, 30-yr fixed @ 6.50%
First and foremost, don't be fooled by the picture. That's not the picture of the house for sale – that's a picture of the house across the street. The are pictures of other homes on the street as well, but I can't tell if any of them show the actual property for sale. What a horrible listing.

"A very rare opportunity to build a custom luxury mansion in a highly desirable area. It is an excellent location as the neighborhood is surrounded by newly constructed multi-million dollar homes. A beautiful tree-lined street with an enormous lot, the frontage is approximately 100 feet wide. The existing plans reflect building a 7,600 square foot home here. A chance of a lifetime for the opportunity to build a custom, dream home & most certainly, a golden chance for investors. Please call for additional detailed information."
This realtor gets 2 points for not writing in ALL CAPS and using the annoying exclamation points!!! But I'm going to deduct 100 points for lying through her teeth. This is a 59 year old house next to the drainage ditch asking for $1,075/sq-ft. If stating that this is "most certainly, a golden chance for investors" isn't a lie, I don't know what is. These sellers are obviously looking for an even bigger knife-catcher to bail them out.
Purchase Price $1,350,000
Purchase Date 01/04/2008
Loan $1,080,000
Downpayment $270,000
Let's look at some rental comparisons. With other 3bed, 2bath SFRs in Arcadia like this and this renting for $2000/month, this property is wayyy over-priced. The numbers are so out of whack I had to check it twice because I couldn't believe my eyes.
Asking Price $1,888,000
Rental Equiv $2,000
GRM 944
$2,000 x 180 GRM = $360k
$2,000 x 200 GRM = $400k
$2,000 x 225 GRM = $450k
$2,000 x 250 GRM = $500k
For $1,888,000 you'd think you'd be buying the custom home in the description – not the lot with the old house on it. These sellers are attempting to make $538k in 3 months; that's over $6,000/day. This is absurd. There are no other words to describe it.