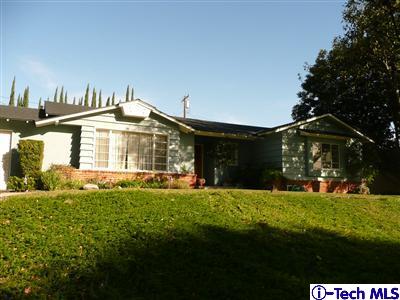 | | | | | |
| --- | --- | --- | --- | --- |
| Asking Price | $900,000 | ::: | Sq-ft | 1,632 |
| Purchased Price | $616,000 | ::: | Lot Size | 10,031 |
| Purchased Date | 12/11/2003 | ::: | Beds | 3 |
| Days on Redfin | 118 | ::: | Baths | 2 |
| $/Sq-ft | $551 | ::: | Year Built | 1956 |
| 20% Downpayment | $180,000 | ::: | Area | Highlands |
| Income Required | $225,000/yr | ::: | Type | SFR |
| Est. Payment* | $4,550/month | ::: | MLS# | 22103393 |
*Estimated monthly payment assume 20% down, 30-yr fixed @ 6.50%
Sometimes I wonder if a seller is serious about selling their property. Even after being on the market for 4 months, they have refused to lower the asking price. What are they waiting for? Do they think they simply haven't come across a buyer who likes their home? There's a buyer for every home in every market – at the right price. Apparently, $900,000 is not the right price for this particular property.
Purchase Price $615,454
Purchase Date 12/11/2003
Loan $462,000
Downpayment $153,454 (25%)
With other 3 bedroom SFRs like this and this in the north Arcadia area renting for $3000/month, this property is overpriced. If someone puts down the $180k 20% downpayment, the monthly payment is still 50% more than the comparable rentals in the area.
$900,000 asking price / $3,000 rental comparison = 300 GRM
By extension, if you assume the 300 gross rent multiplier is 50% more than the "right" GRM for a desirable such as the Highlands, that would mean that the appropriate GRM in that neighborhood is a 200. Of course, there's no hard rule on the use of the gross rent multiplier, but I would say that 200 sounds about right. Rent-savers and investors probably won't jump in until we reach GRMs of 150-180.
The previous purchase in 1993 was at $362,000. That was about halfway through the 1990s real estate correction which lasted a total of 7 years. This property most likely dipped down to the low $300k in the mid-90s and the made its way back up to the million dollar mark during this recent bubble. How much this home will eventually sell for is anyone guess. If they don't lower their asking price, buyers will simply overlook the property and the owners will end up chasing down the market like so many others we have seen.
Perhaps they should read about how to sell a house in this market.