For those who enjoy the Victorian style homes, here's a special one; a 4,693sf single story property sitting on .41 acres. It was remodeled in 2002 and it looks to be in great condition inside and out.
1910 S 2nd Ave.
Arcadia, CA 91006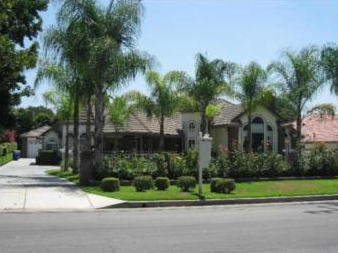 Price: $1,380,000 ($294/sf)
Beds: 4
Baths: 4
Sq. Ft.: 4,693
Lot Size: 0.41 Acres
From the listing:
This is a lucky house, owner has moved to a multi-million dollar home. Price right for quick sale.
Price right, you say? Although this home was upgraded in 2002, is it enough to warrant a $500,000 premium over the 2002 purchase price? Is the seller moving into a multi-million dollar home because some knife catcher is going to pay for it?
Sales History

Feb. 1989 $1,100,000 ($234/sf)
May 1992 $970,000 ($206/sf)
July 1995 $777,000 ($165/sf)
Apr. 2002 $850,000 ($181/sf)
This is exactly why you never want to buy during the peak of a bubble. As we can see here, the 1989 buyer would have lost money on his home even after 13 years of ownership! This is why I believe renting, even at the cost of inconvenience (i.e. school, children, relocation, ect), is worth it when home prices are highly inflated.
I know family members who decided not to sell their home during the peak of the bubble because it was "troublesome" to move everything and rent a smaller place. Now that prices are declining, they are regretting the decision to not cash in on $600k of pure equity.
On the other hand, I also know people who bought during the last 2 years because prices have "softened" and they would be living in it for 5-7 years. Of course, they are now freaking out because it's very possible their home would be underwater that entire time… or even longer.
But I digress. Here is my evaluation:
After 6 years of ownership…

3%    $1,014,944    ($216/sf)
4%    $1,075,521    ($229/sf)
5%    $1,139,081    ($243/sf)
6%    $1,205,741    ($257/sf)

Currently listing for $1,380,000 ($294/sf)
Based on the 6% figure, would you rent if it could save you $180,000 over the next 2 years?